COVID Vaccination reduces Infection severity and Hospitalization: Lancet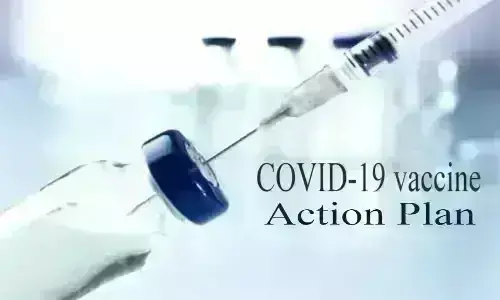 Since the beginning of the pandemic and as of April 27, 2021, more than 141 million cases and 3 million deaths have been reported in more than 223 countries and territories worldwide. India has reported more than 197,894 deaths due to COVID 19 as of April 27, 2021.

Vaccines save millions of lives each year. Especially in the midst of a pandemic, vaccination is one of the most effective clinical option to prevent illness and death due to COVID. Authorisation of the first COVID-19 vaccines occurred soon after the publication of the initial phase 3 safety and efficacy studies, and the UK was one of the first countries to license these vaccines for use.
Three real-world studies evaluated the effectiveness of one or two doses of the Pfizer/BioNTech or AstraZeneca/Oxford COVID-19 vaccines in preventing both symptomatic and asymptomatic infections and related hospitalizations.
STUDY 1:
The SARS-CoV-2 Immunity and Reinfection Evaluation (SIREN) study is a large, national, multicentre prospective cohort study of hospital healthcare workers across the National Health Service (NHS) in the UK. The interim findings of the study were published in THE LANCET on April 09, 2021.
The researchers included a total of 25 661 adult healthcare workers from 104 public hospitals in England. Among them, 35% had either previously tested positive for COVID-19 or had antibodies against the virus, while 65% had neither. About 89% of participants had received at least one dose of COVID-19 vaccine (94% with Pfizer, 6% with AstraZeneca) by the end of follow-up on February 5, 2021.
The study findings suggest that the vaccines were 70% effective 21 days after the first dose and 85% effective seven days after the second dose.
During the 2-month follow-up period, there were 14 coronavirus infections per 10,000 person-days among the unvaccinated workers, compared with 8 per 10,000 in their peers who had received at least one vaccine dose at least 21 days before and 4 per 10,000 in those who had received their second dose at least 7 days before.
The authors noted that the vaccines appeared effective against the B117 variant. However, it does not prevent all cases of infection. Therefore, they recommend healthcare workers continue wearing personal protective equipment and undertake necessary precautions during contact with patients.
Article Source :
THE LANCET & Clinical Infectious Diseases