COVID Vaccine Offers 98% Protection Against Death: Study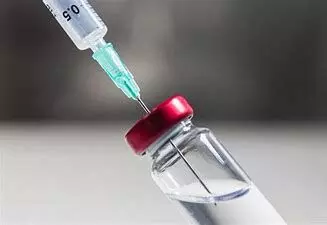 The COVID vaccines are not just safe but also effective, according to a study by PGIMER, Chandigarh
A single dose of the COVID vaccine offers a 92% protection against death and both doses of the vaccine offer a 98% protection against death due to coronavirus, according to a study conducted by the Postgraduate Institute of Medicinal Education and Research, Chandigarh.

The first few cases of coronavirus were identified in Wuhan, China in December 2019 and it was officially declared as a pandemic by the World Health Organisation (WHO) in March 2020, leading to a worldwide lockdown. The virus claimed more than 3 million lives all over the world and India alone has reported more than 400,000 deaths till date.
Healthcare professionals around the globe felt that an effective vaccine is the need of the hour and could possibly be our saving grace from mass extinction. However, when the vaccination program began in India, the general population was skeptical of its efficacy and safety.
With this background, investigators at the Postgraduate Institute of Medical Education and Research conducted a study among the Punjab Police Personnel. The researchers showed that 15 deaths were reported among 4,868 non-vaccinated persons. This figure fell to nine among 35,856 who had received one dose. The number of deaths fell further to only two among 42,720 individuals who had received both doses.
Relatively speaking, a single dose of the COVID vaccine offered a 92% protection against death due to coronavirus and both the doses of the vaccine offered a 98% protection against death due to coronavirus. This study essentially proves that the COVID vaccines are not only safe to use but also effective.
"Among those without vaccination, around 3 per 1000 people died due to COVID-19 infection whereas the incidence of death was 0.25 per 1000 among those who received just one dose and 0.05 per 1000 in those who got both doses," the government declared to mediapersons.
There are, at present, 3 available vaccines in India – the locally developed Covaxin, produced by the Bharat Biotech International Ltd., Oxford-Astra-Zeneca's Covishield that is being manufactured by the Serum Institute of India and Moderna vaccine that is being imported from Cambridge.
The vaccination drive in India has shown positive results ever since inoculation began. India has vaccinated almost 3.4 million people who account for 4.5% of its population. The government is making efforts to speed up the vaccination process, has encouraged people to get vaccinated and has also advised people to observe COVID appropriate behaviour and follow guidelines.
Source : With inputs from Indian express