Eltrombopag enhances hematologic response in patients with severe aplastic anemia: NEJM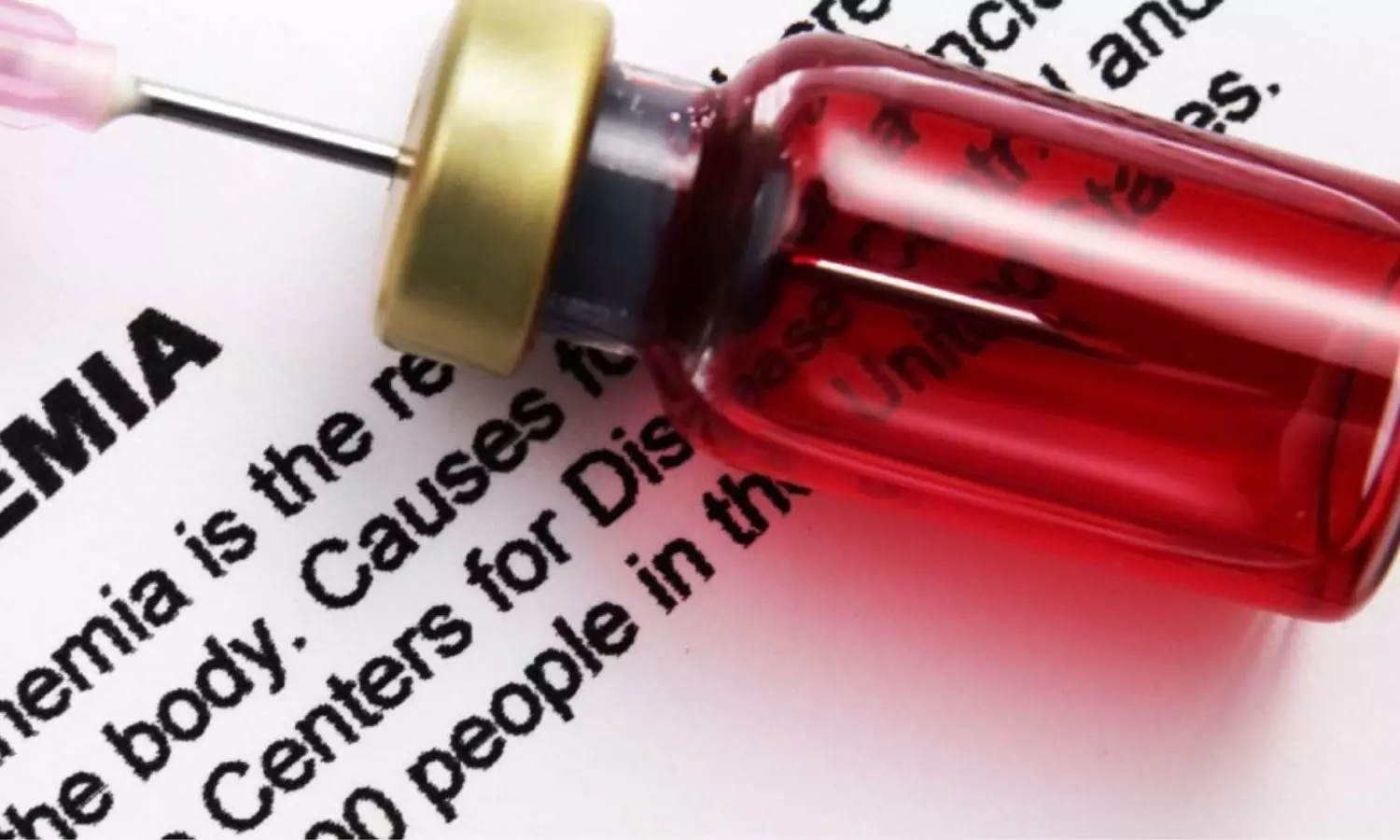 Delhi: Over the past three decades, efforts to improve the results of standard treatment for patients with Severe Aplastic Anemia have been largely unsuccessful.
The phase III RACE trial has revealed that addition of eltrombopag to normal immunosuppressive medication enhanced the rate, speed, and intensity of hematologic response in previously untreated patients with severe aplastic anemia, without extra adverse effects.
The findings of the study have been published in The New England Journal of Medicine.
In a single-group, phase 1–2 investigation of patients with severe aplastic anemia, eltrombopag increased the effectiveness of conventional immunosuppressive treatment that included horse anti-thymocyte globulin (ATG) with cyclosporine. Researchers investigated the effectiveness and safety of horse ATG with cyclosporine with or without eltrombopag as front-line treatment in previously untreated patients with severe aplastic anemia in this prospective, investigator-led, open-label, multicenter, randomized phase 3 study. At 3 months, the primary end objective was a hematologic full response was taken into account.
The results of this study were as follow:
1. Patients were randomly randomized to one of two groups: immunosuppressive therapy alone (Group A, 101 patients) or immunosuppressive therapy + eltrombopag (Group B, 96 patients).
2. At 3 months, 10% of patients in Group A and 22% of patients in Group B achieved a full response (odds ratio, 3.2).
3. At 6 months, the total response rate (the percentage of patients who had a full or partial response) in Group A was 41% while in Group B it was 68%.4. The median time to the first reaction was 8.8 months (Group A) and 3.0 months (Group B).
5. The occurrence of serious adverse events was comparable across the two groups. With a median follow-up of 24 months, 1 patient (Group A) and 2 patients (Group B) acquired a karyotypic aberration that was defined as myelodysplastic syndrome; event-free survival was 34% and 46%, respectively.
6. Somatic mutations were found in 29 percent (Group A) and 31 percent (Group B) of the patients at baseline, increasing to 66 percent and 55 percent, respectively, after 6 months, without influencing hematologic response or 2-year prognosis.
In conclusion, the findings of this study support the use and efficiency of eltrombopag to standard immunosuppressive therapy and its benefits attained without any toxicity. Further studies are required to give out rock-solid data and assessment.
Reference:
Peffault de Latour, R., Kulasekararaj, A., Iacobelli, S., Terwel, S. R., Cook, R., Griffin, M., Halkes, C. J. M., Recher, C., Barraco, F., Forcade, E., Vallejo, J.-C., Drexler, B., Mear, J.-B., Smith, A. E., Angelucci, E., Raymakers, R. A. P., de Groot, M. R., Daguindau, E., Nur, E., … Risitano, A. M. (2022). Eltrombopag Added to Immunosuppression in Severe Aplastic Anemia. In New England Journal of Medicine (Vol. 386, Issue 1, pp. 11–23). Massachusetts Medical Society. https://doi.org/10.1056/nejmoa2109965
Source : The New England Journal of Medicine