India's First ever Cholesterol Goal Awareness Icon released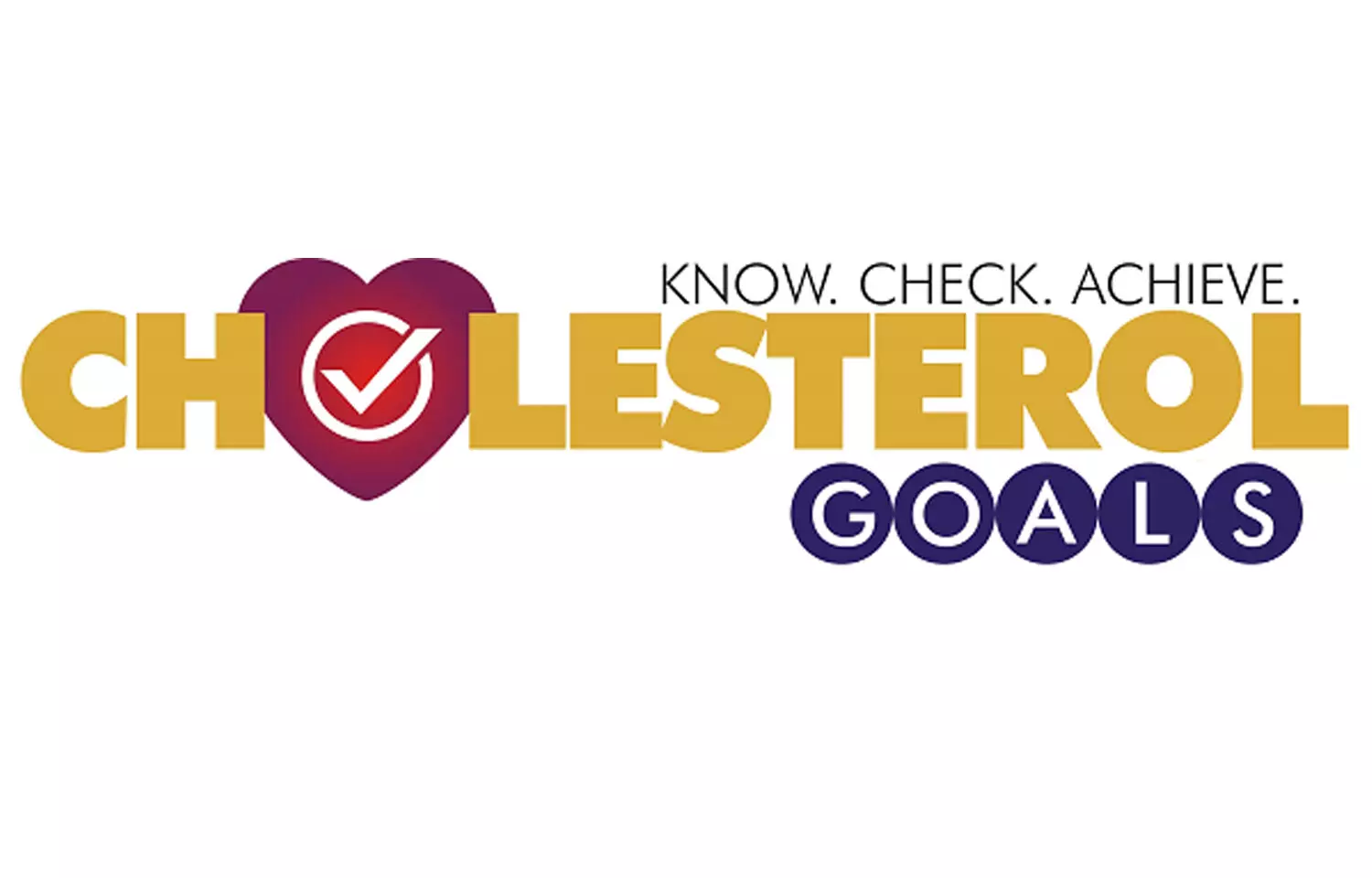 New Delhi: Accentuating on one of the most neglected ailment that in reality is as fatal as Hypertension or Diabetes, pharma major Dr Reddy's Laboratories has joined hands with Leading national medical bodies, including the Association of Physicians of India (API) Asia Pacific Vascular Society (APVS), as well as Indian College of Cardiology (ICC) to launch India's first-ever Cholesterol Goal Awareness Icon.
The unveiling of the icon which marked the first time celebration of the National Cholesterol Education Month ( September 2020), is aimed at reminding all stakeholders about the importance of " KNOW, CHECK and ACHIEVE" when it comes to the management of dyslipidemia in the country.
" In 2019, the results of Learning with Experts to Advance Diabetes Dyslipidemia Management Study (LEADD Study) co-funded by Diabetes Care India and Dr Reddy's Laboratories was published in ADA, which shockingly revealed that 9 out of 10 very high-risk patients are not on Goal when it comes to LDL-C. When we further investigated the issue, we found that the major reason for this was that people were not even aware of their lipid goals or targets they need to achieve," said Mr Ashish Nigam, Cluster Head, Chronic-1 India and Nepal Business, Dr Reddy's Laboratories.
" To create awareness, we have decided to observe National Cholesterol Education Month in September in India, a concept highly prevalent in the US and also decided to unveil this icon, that will serve as a reminder for all concerned to know their lipid goals," he added
Dyslipidemia or abnormal lipids ( including LDL, HDL, triglycerides) is a common problem in the Indian population. Studies have shown that Indians have higher lipid levels compared to the western population, whether it is the urban or rural population in India ( even with the lower socio-economic Strata). Contributing to this problem is that awareness of dyslipidemia, as well as its causes, is not very high in the Indian population.
Dr NN Khanna, leading cardiologist as well as Chairman APVS, as well as President international Society of Endovascular Specialists, USA explained, " The Interheart Study which was done in 52 countries, of which India was a part, showed that high cholesterol contributes to about 49.2% of Cardiovascular Diseases. Further, recent studies have shown that high cholesterol is present in 25-30% of the urban population and 15-20% in rural subjects, with this prevalence being higher in low and middle-income countries than advanced nations. Keeping this in mind, guidelines have reduced the LDL-C Cholesterol goal, going for a lower the better concept. It is now recommended that for a normal patient, target LDL should be below 70, for patients at moderate risk, target LDL should be below 55, and for patients, at high risk, it should be below 30."
"Still, there is a hesitation on the aggressiveness of the treatment of dyslipidemia amongst Indian patients and the public at large. Moreover, there is a lack of knowledge, awareness and consensus amongst the Indian population about the importance of cholesterol reduction and control, as there is for other diseases such as diabetes and hypertension," he added
" It is with this idea that leading bodies joined hands to remind all stakeholders to look out for the LIPID goals stating with their knowledge, to know, to check and finally to achieve the LIPID goals with diet and/or with medications. We hope to make this icon more popular in the coming times to serve as a reminder of the menace of dyslipidemia in India, which would go a long way in addressing unmet need in dyslipidemia management and improve patient outcomes in the country," stated Dr Kumar Gaurav, Head of the Medical Affairs of Chronic Vertical, at Dr. Reddy's Laboratories
Established in 1984 by Anji Reddy, the multinational pharmaceutical company manufactures and markets a wide range of pharmaceuticals in India and overseas. The company has over 190 medications, 60 active pharmaceutical ingredients (APIs) for drug manufacture, diagnostic kits, critical care, and biotechnology products. It markets a popular brand of rosuvastatin – Rozat, which is one of the top 10 most prescribed brands of rosuvastatin in the country.