LMW Heparin safely reduced major thromboembolism and death in high risk COVID-19 patients: JAMA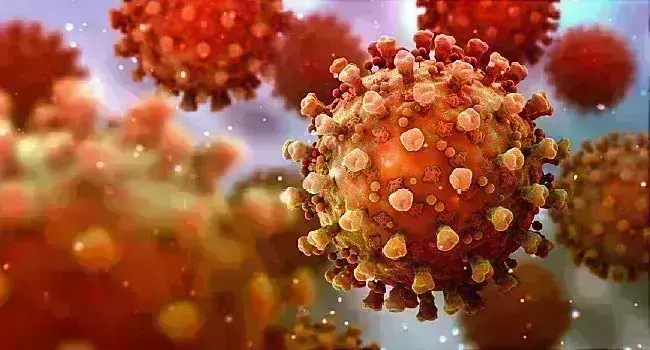 In the HEP-COVID randomized clinical trial, therapeutic-dose LMWH reduced the composite of thromboembolism and death compared to standard heparin thromboprophylaxis without increasing major bleeding in hospitalized patients with COVID-19 and very elevated D-dimer levels, according to Alex C. Spyropoulos and colleagues.
The researchers found that therapeutic-dose LMWH reduced major thromboembolism and death compared with institutional standard heparin thromboprophylaxis among inpatients with COVID-19 with very elevated D-dimer levels. However the treatment effect was not seen in ICU patients.
Hospitalized COVID-19 patients are at risk of venous and arterial thromboembolism, as well as mortality. The optimal dose of thromboprophylaxis in high-risk individuals remains unclear. The findings of this work was published in The Journal of American Medical Association on 7th October, 2021.
The primary goal of this study was to compare the effects of therapeutic-dose low-molecular-weight heparin (LMWH) against institutional standard prophylactic or intermediate-dose heparins for thromboprophylaxis in COVID-19 high-risk hospitalized patients.
From May 8, 2020, to May 14, 2021, the HEP-COVID multicenter randomized clinical trial enrolled hospitalized adult patients with COVID-19 who had D-dimer levels more than 4 times the upper limit of normal or a sepsis-induced coagulopathy score of 4 or higher at 12 academic centers in the United States. If creatinine clearance was 30 mL/min/1.73 m2 or higher during hospitalization, patients were randomized to institutional standard prophylactic or intermediate-dose LMWH or unfractionated heparin vs therapeutic-dose enoxaparin, 1 mg/kg subcutaneous, twice daily. At the time of randomization, patients were divided into two groups based on whether they were in the intensive care unit (ICU) or not.
The incidence of major thromboembolism or death in this randomized clinical trial of 253 adults was 28.7 percent with therapeutic-dose heparins vs 41.9 percent with prophylactic/intermediate-dose heparins, a significant difference driven by thromboembolism reduction that was not seen in critically ill patients. There was no statistically significant difference between groups in terms of severe bleeding.
In conclusion, in high-risk COVID-19 inpatients, thromboprophylaxis with therapeutic-dose low-molecular-weight heparin lowers a composite result of major thromboembolism and mortality. Randomized clinical trials in this patient cohort are underway to determine any further advantages of therapeutic anticoagulation, and innovative antithrombotic methods in critically sick COVID-19 patients are required.
Reference:
Spyropoulos AC, Goldin M, Giannis D, et al. Efficacy and Safety of Therapeutic-Dose Heparin vs Standard Prophylactic or Intermediate-Dose Heparins for Thromboprophylaxis in High-risk Hospitalized Patients With COVID-19: The HEP-COVID Randomized Clinical Trial. JAMA Intern Med. Published online October 07, 2021. doi:10.1001/jamainternmed.2021.6203
Source : JAMA Internal Medicine