Maternal vitamin D deficiency linked to adverse pregnancy outcomes: Study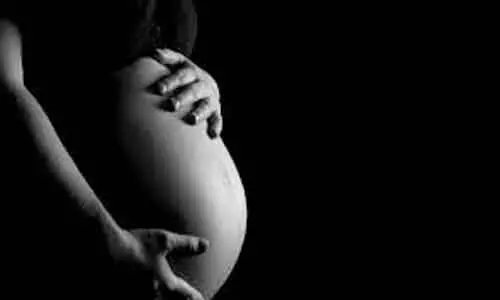 A recent case-control study has reported that, in pregnant women, Vitamin D deficiency is associated with maternal glucose and lipid metabolic disorders which may eventually lead to these disorders in the offspring resulting in adverse pregnancy outcomes.
Dr Hai‐Ying Chen and colleagues carried out the study at the department of Obstetrics and Gynecology, Wenzhou People's Hospital, China. It has been recently published in Clinical Endocrinology.
Vitamin D is known to play an important role in bone metabolism through regulation of calcium and phosphate equilibrium. Vitamin D is produced by the body during exposure to sunlight, but is also found in oily fish, eggs and fortified food products.
Vitamin D deficiency is thought to be common among pregnant women in some populations, and has been found to be associated with an increased risk of pre-eclampsia, gestational diabetes mellitus, preterm birth, and other tissue-specific conditions.
Pregnancy is a critical time for a woman where she is responsible not only for her own well-being, but also that of her developing fetus. Insufficient dietary intake of vitamin D may cause maternal hypercholesterolemia and hypertriglyceridemia, further complicating the process of pregnancy.
In this study, sample population consisted of a total of 425 pregnant women who received antenatal care and had delivered at Wenzhou People's Hospital. Depending on the level of vitamin D in their bloods,2 groups were made-the vitamin deficient group having levels less than 20 ng/mL(185 participants) and the control group with levels ≥ 20 ng/mL,( 240 participants).
Researchers collected maternal blood samples at 24-28 weeks of gestation and at delivery for measurements of glucose, lipid metabolite levels and 25(OH)D levels. Arterial blood samples from the umbilicus were collected during delivery.
The results showed that in pregnant women with Vitamin D deficiency ,concentrations of fasting blood‐glucose, 1‐h OGTT plasma glucose, 2‐h OGTT plasma glucose, insulin, HOMA‐IR, LDL , and triglycerides were significantly higher than the control group. In this group, higher concentrations of triglycerides and lower concentrations of HDL‐C and HOMA‐β was also noted in umbilical arterial blood.
This finding confirmed an inverse correlation of 25(OH)D level with maternal plasma glucose, insulin, LDL‐C, cholesterol, triglyceride, and HOMA‐IR and a positive correlation with HOMA‐S.Occurrence rates of preeclampsia [4.8% (9/185) vs. 1.25% (3/240)], gestational diabetes mellitus [19.45% (36/185) vs. 12.08% (29/240)], and premature rupture of membranes [15.68% (29/185) vs. 5.42% (13/240)] were higher in the vitamin D deficiency group in comparison to the control group.
Thus, researchers concluded that the levels of maternal Vitamin D is directly related to lipid glucose metabolism. Optimum levels of this essential vitamin have to be maintained throughout pregnancy for proper fetal growth and uncomplicated delivery.
For a detailed read click on the link: https://doi.org/10.1111/cen.14298
Source : Clinical Endocrinology