Moderna applies for EUA for its vaccine candidate with FDA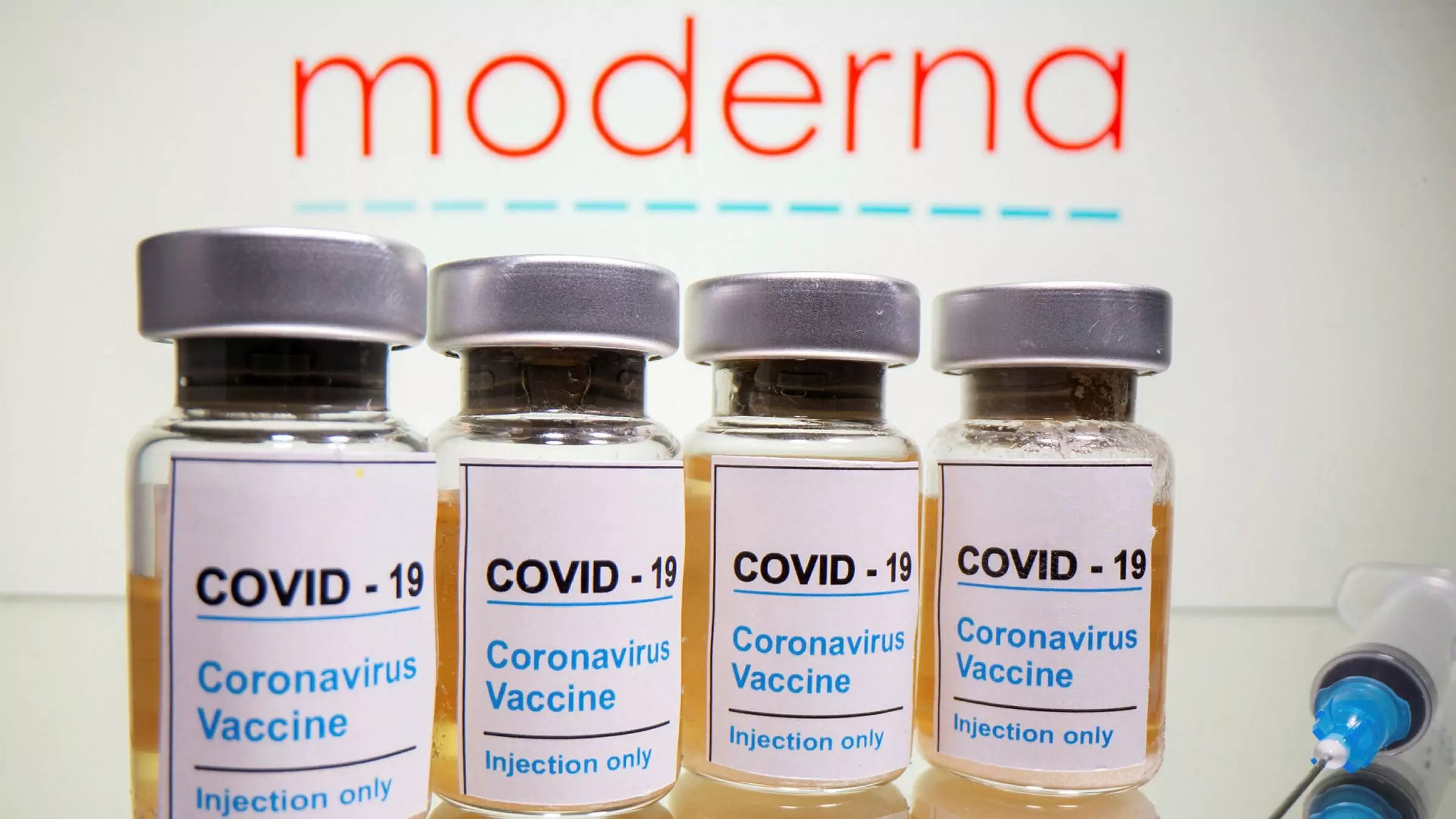 Moderna submitted its application for Emergency Use Authorization (EUA) for its COVID 19 vaccine candidate mRNA-1273 to US Food and Drug Administration (FDA) on November 30, 2020.

Followed by Pfizer's mRNA vaccine candidate, BNT162b2, Moderna has also submitted application for EUA with US FDA. The Company anticipates that the shipping of mRNA-1273 to designated distribution points throughout the U.S. will occur shortly after an Emergency Use Authorization is granted.
It also submitted an application for Conditional Marketing Authorization (CMA) with the European Medicines Agency (EMEA). The company has already initiated the rolling review process with the EMA, Health Canada, SwissMedic, the United Kingdom Medicines and Healthcare products Regulatory Agency (MHRA), Ministry of Health in Israel, and Health Sciences Authority in Singapore and intends to seek Prequalification (PQ) and/or Emergency Use Listing (EUL) with the World Health Organization (WHO).

Details of vaccine:
mRNA-1273 is an mRNA vaccine against COVID-19 encoding for a prefusion stabilized form of the Spike (S) protein, which was co-developed by Moderna and investigators from NIAID's ( National Institutes of Allergy and Infectious Diseases ) Vaccine Research Center. It was developed based on the virus sequence provided by Chinese investigators at the beginning of the COVID-19 outbreak.
"I got my team together on the 11th (of January) and said, 'We've got to partner with Moderna and put this in an mRNA platform.' By the 15th, we started doing it, Sixty-five days later, we were in a phase 1 trial. And 7 months later, we're in a phase 3 trial. That process would normally take a few years, but we didn't compromise anything." explained NIAID Director Anthony Fauci in a podcast interview.
Trail details include:
It was a phase 3, randomized, placebo-controlled COVE trial, in which a 100 mcg dose of mRNA-1273 is being compared versus placebo across 30,000 US adults aged ≥18 years.Researchers determined the prevention of symptomatic COVID-19 disease as a primary endpoint; prevention of severe COVID-19 disease and prevention of infection by SARS-CoV-2 as a secondary endpoint.
The COVE trial includes more than 7,000 Americans over the age of 65. It also includes more than 5,000 Americans who are under the age of 65 but have high-risk chronic diseases that put them at increased risk of severe COVID-19, such as diabetes, severe obesity and cardiac disease. These medically high-risk groups represent 42% of the total participants in the Phase 3 COVE study.
Researchers found the Vaccine efficacy against COVID-19 was 94.1%; they also found vaccine efficacy against severe COVID-19 was 100%. Researchers additionally reported consistent efficacy across patient age, race and ethnicity groups, as well as gender demographics. They also didn't note any new serious safety concerns on mRNA-1273 which was submitted for review recently. Common adverse reactions including injection site pain, fatigue, myalgia, arthralgia, headache, and erythema at the injection site. The frequency and severity of such anticipated reactions were raised after the second injection of the two-dose vaccine. It is expected that Moderna investigators will submit the phase 3 data for publication in a peer-reviewed journal shortly.
Stephane Bancel, chief executive officer of Moderna stated, "We believe that our vaccine will provide a new and powerful tool that may change the course of this pandemic and help prevent severe disease, hospitalizations and death,"
He also added, "I want to thank the thousands of participants in our Phase 1, Phase 2 and Phase 3 studies, as well as the staff at clinical trial sites who have been on the front lines of the fight against the virus."
FDA has told the company to expect ( Vaccines and Related Biological Products Advisory Committee) VRBPAC meeting for mRNA-1273 likely on December 17, 2020, on which the FDA committee will vote either supporting EUA or not. The VRBPAC meeting is scheduled for 6 days following the planned discussion for Pfizer's BNT162b2, which may provide a clear indication as to how Moderna's product will be perceived and scrutinized by the panel of experts.

The Company expects that the U.S. Centers for Disease Control and Prevention (CDC) Advisory Committee on Immunization Practices (ACIP) will make a recommendation on immunization priorities.

Sam Fazeli, of Bloomberg Intelligence, recently told Contagion that mRNA-1273's early effect on T-cell activation and triggered antibody response in its older participant population, as well as its involvement with Fauci and NIAID, gives it a unique leg up in potential versus the Pfizer vaccine.
For further information:
https://investors.modernatx.com/news-releases/news-release-details/moderna-announces-primary-efficacy-analysis-phase-3-cove-study
Article Source :
moderna press release