More clues to utility of Metformin in treatment of Covid 19 infection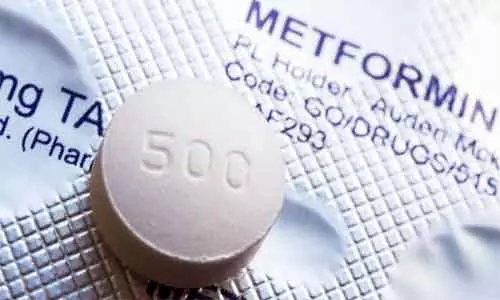 Researchers have found that the common diabetes drug metformin could be the answer to treating COVID-19.These findings are significant and are being seen as a key in the global fight against the deadly virus in the absence of a specific treatment or vaccine.
Type 2 diabetes (T2DM) and obesity are significant risks for mortality in Covid19. Metformin has been hypothesized as a treatment for COVID19. Metformin has sex specific immunomodulatory effects which may elucidate treatment mechanisms in COVID-19.
Metformin is widely used to aid in the control of blood sugar levels amongst people with type 2 diabetes.Metformin is a cost effective drug being used by millions of people suffering from type 2 diabetes since 1950s.The medication has been shown to reduce inflammation in the body, a key cause of death among those who become infected with the virus.
Chinese researchers looked at the health records of 104 people who were admitted to hospital between January and March with coronavirus and had been taking metformin prior to becoming ill.
They compared the group to a further 179 people who had not been taking the diabetes drug.
The outcome showed only three people from the metformin group died and 22 in the non-metformin drug group passed away. The study found that the death rates among those with COVID-19 who had been taking metformin were significantly lower.
In another study the researchers sought to identify whether metformin reduced mortality from Covid19 and if sex specific interactions exist. M
The Study carried out in America replicated similar results.The study involved more than 6,000 obese, older people with diabetes and who became infected with COVID-19.
Out of them, only 2,000 had already been taking metformin for their diabetes. However, their findings only showed positive benefits among women, lowering the mortality rates in women from 21 to 24 per cent.
The University of Minnesota researchers concluded that metformin was significantly associated with reduced mortality in women with obesity or T2DM in observational analyses of claims data from individuals hospitalized with Covid-19. Metformin helped to protect against increased risk of death due to diabetes and obesity.
This sex-specific finding is consistent with metformin reducing TNF-alpha in females over males, and suggests that metformin conveys protection in Covid-19 through TNF-alpha effects. Prospective studies are needed to understand mechanism and causality authors said.
For further reference log on to:
doi:https://doi.org/10.1101/2020.06.19.20135095l