Newer Second-Line Diabetes drugs increase cirrhosis risk in diabetes patients: Study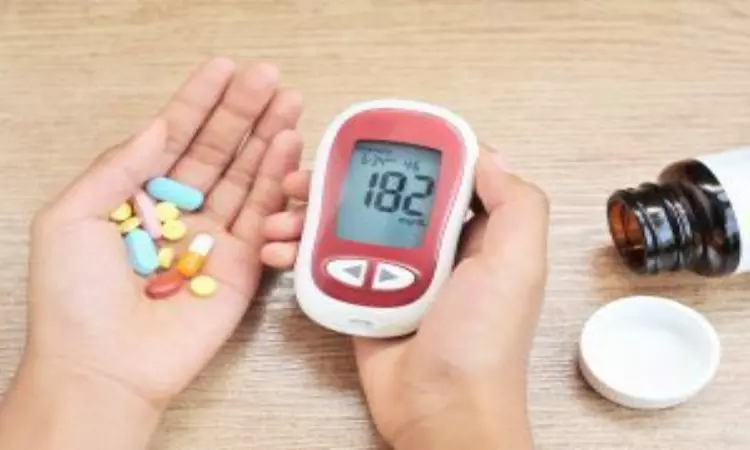 USA: The use of newer second-line glucose-lowering drugs (GLDs) versus thiazolidinediones (TZDs) is associated with a mildly elevated cirrhosis risk, suggests a recent study in the Journal of Diabetes and Its Complications. Newer GLDs include DPP4 inhibitors, GLP1RA, and SGLT2 inhibitors.
Type 2 diabetes (T2D) is known to accelerate the progression of chronic liver disease to cirrhosis, despite this, there is no knowledge on the effects of the most GLDs on cirrhosis risk in T2D. To address this gap Jeff Y. Yang, Gillings School of Global Public Health, University of North Carolina, Chapel Hill, NC, and colleagues compared cirrhosis risk following initiation of newer second-line GLDs vs. TZDs, which improve histology in non-alcoholic fatty liver disease.
The researchers estimated crude incidence rates (IRs) and propensity-score adjusted hazard ratios (aHR) for incident cirrhosis using the US Medicare Fee-for-Service database (2007-2015) and an active comparator, new-user design. They compared newer GLDs (dipeptidyl peptidase-4 inhibitors (DPP4i), glucagon-like peptide-1 receptor agonists (GLP1RA), and sodium-glucose co-transporter 2 inhibitors (SGLT2i)) vs. TZDs.
Also Read: DPP-4 inhibitors use not linked to pneumonia in diabetics, says study
Key findings of the study include:

Among 236,549 total initiators, we observed 318, 151, and <30 cirrhosis events when comparing DPP4i vs. TZD, GLP1RA vs. TZD, and SGLT2i vs. TZD, respectively.
IRs ranged from 1.7 to 3.6 events per 1,000 person-years.
Point aHR estimates for cirrhosis were elevated among newer GLD initiators vs. TZD (DPP4i: 1.15, GLP1RA: 1.34, SGLT2i: 1.16), although estimates were imprecise due to short durations of drug exposure.
"We observed mildly elevated cirrhosis risk with newer glucose-lowering drugs
vs. thiazolidinediones; however, uncertainty remains due to imprecise and statistically non-significant effect estimates. So, these findings need to be confirmed with subsequent studies," concluded the authors.
Also Read: Proton pump inhibitors may increase fracture risk in men with cirrhosis, finds study

The study, "Newer second-line glucose-lowering drugs versus thiazolidinediones on cirrhosis risk among older US adult patients with type 2 diabetes," is published in the Journal of Diabetes and Its Complications.

Source : Journal of Diabetes and Its Complications