Novel omega-3 krill oil reduces triglyceride levels in hypertriglyceridemia: JAMA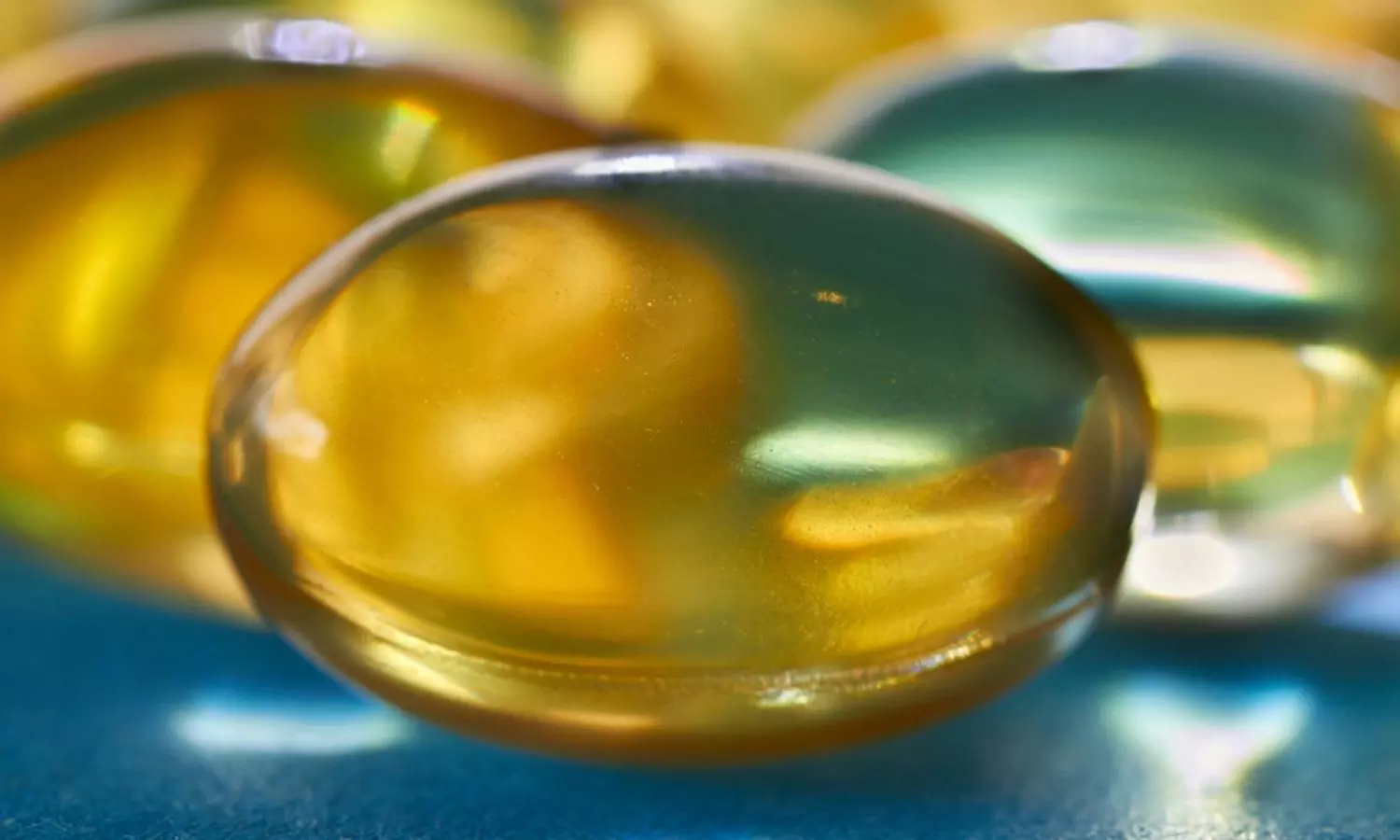 USA: A recent study reported that a novel krill oil–derived ω-3 formulation may reduce triglyceride (TG) levels and is safe and well-tolerated in patients with severe hypertriglyceridemia.
Results, published in JAMA Network Open, showed that ω-3–phospholipid/free fatty acid (ω-3–PL/FFA) reduced TG levels at 12 and 26 weeks and increased the proportion of patients having TG levels of less than 500 mg/dL. Also, the treatment was safe and well-tolerated.
ω-3 Fatty acids as therapeutic agents for reducing blood TG levels are of great interest, especially its novel formulations having higher bioavailability and fewer adverse effects on low-density lipoprotein cholesterol (LDL-C) or apolipoprotein B (ApoB). Considering this, Dariush Mozaffarian, Tufts Friedman School of Nutrition Science and Policy, Boston, Massachusetts, and colleagues aimed to evaluate the phase 3 safety and efficacy of a naturally derived krill oil with eicosapentaenoic acid and docosahexaenoic acid as both phospholipid esters and free fatty acids, measured by fasting TG levels and other lipid parameters in severe hypertriglyceridemia.
For the purpose, the researchers pooled the results of 2 identical randomized, double-blind, placebo-controlled trials -- TRILOGY 1 and TRILOGY 2. TRILOGY 1 (Study of CaPre in Lowering Very High Triglycerides) included patients at t 71 US centers from January 23, 2018, to November 20, 2019. TRILOGY 2 enrolled participants at 93 US, Canadian, and Mexican centers from April 6, 2018, to January 9, 2020.
Eligibility criteria -- patients with fasting TG levels from 500 to 1500 mg/dL, with or without stable treatment with statins, fibrates, or other agents to lower cholesterol levels. 275 (52.9%) had diabetes; and 248 (47.7%) were receiving statins.
Key findings include:
In the intention-to-treat analysis, TG levels were reduced by 26.0% in the ω-3–PL/FFA group and 15.1% in the placebo group at 12 weeks, with reductions persisting at 26 weeks.
Compared with placebo, ω-3–PL/FFA had no significant effect at 12 weeks on mean treatment differences for non–HDL-C (−3.2%), VLDL-C (−3.8%), HDL-C (0.7%), or LDL-C (4.5%) levels; corresponding differences at 26 weeks were −5.8% for non–HDL-C levels, −9.1% for VLDL-C levels, 1.9% for HDL-C levels, and 6.3% for LDL-C levels.
Effects on the primary end point did not vary significantly by age, sex, race and ethnicity, country, qualifying TG level, diabetes, or fibrate use but tended to be larger among patients taking statins or cholesterol absorption inhibitors at baseline (mean treatment difference, −19.5%) and with lower (less than median) baseline blood eicosapentaenoic acid plus docosahexaenoic acid levels (−19.5%).
ω-3–PL/FFA was well tolerated, with a safety profile similar to that of placebo.
"Our results found that ω-3 –PL/FFA, a novel krill oil–derived ω-3 formulation, reduced TG levels and was safe and well tolerated in patients with severe hypertriglyceridemia," wrote the authors.
Reference:
Mozaffarian D, Maki KC, Bays HE, et al. Effectiveness of a Novel ω-3 Krill Oil Agent in Patients With Severe Hypertriglyceridemia: A Randomized Clinical Trial. JAMA Netw Open. 2022;5(1):e2141898. doi:10.1001/jamanetworkopen.2021.41898
Source : JAMA Network Open