Phase III clinical trial of chikungunya vaccine launched by Valneva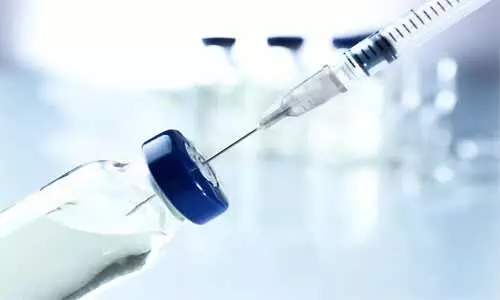 The US Food and Drug Administration (FDA) and French biotech company Valneva have agreed on VLA1553's clinical development plan.
The company is all set to launch a Phase III clinical trial of its chikungunya vaccine called VLA1553 in the first quarter of this yearafter completing phase II.
VLA1553 is a single-dose, monovalent, live-attenuated vaccine designed to deliver prophylactic, active immunisation against chikungunya virus in individuals aged above one year.
Last November, Valneva reported positive data from the Phase I trial of VLA1553, which secured fast-track designation by the FDA in December 2018.
According to Valneva, the Phase III study will have a double-blinded, placebo-controlled, multi-centre design and will recruit around 4,000 healthy volunteers.
In pre-clinical development, a single-vaccine shot was shown to be highly immunogenic in vaccinated Non-Human Primates (NHP) (cynomolgus macaques) and showed no signs of viremia after challenge[9]. In NHPs, VLA1553 induced a strong, long lasting (more than 300 days) neutralizing antibody response comparable to wild-type CHIKV infections, combined with a good safety profile.
VLA1553 is based on an infectious clone (CHIKV LR2006-OPY1) attenuated by deleting a major part of the gene encoding the non-structural replicase complex protein nsP3, aiming for protection against various chikungunya virus outbreak phylogroups and strains.
The vaccine candidate is designed for prophylactic, active, single-dose immunization against chikungunya in humans over one year old. The vaccine targets long-lasting protection and an anticipated safety profile similar to licensed vaccines for active immunization in adults and children. The target population segments are travelers, military personnel and individuals at risk living in endemic regions. The global market for vaccines against chikungunya is estimated at up to €500 million annually.
Valneva chief medical officer Wolfgang Bender said: "We would like to thank the US FDA for a productive end of Phase II meeting. We look forward to further demonstrating the best-in-class potential of our single-shot chikungunya vaccine VLA1553 in our Phase III programme.
"Providing a vaccine against chikungunya is critical as the virus is considered a major public health threat and there are currently no preventive vaccines or effective treatments available. We are thrilled about the prospect to potentially have a vaccine available by the end of 2022."
Source : Valneva