Prebiotics may Improve Bone Health and gut microbiome: Study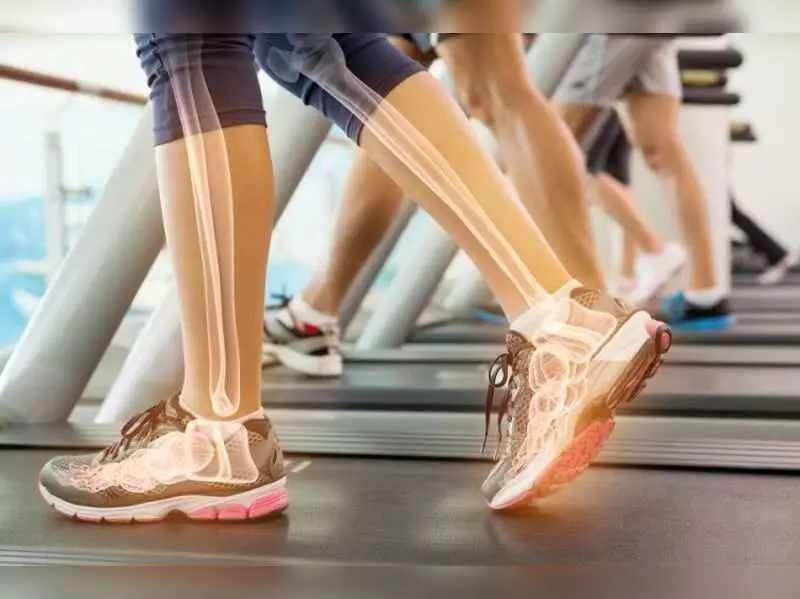 Prebiotic food improves bone health and gut microbiota, according to a recent study.
Intake of inulin and lactulose-fortified prebiotic food over 12 weeks may have beneficial effects on bone health and gut microbial environment among female athletes, according to a study published in the journal, Sports.
Inadequate energy intake can cause a variety of health problems in female athletes, including poor bone health. Poor bone health in female athletes occurs when athletes consume inadequate energy with or without disordered eating. Female athletes may be at an increased risk of bone disorders, including osteoporosis during or after retiring from their athletic careers. Thus, adequate energy intake is essential for these athletes to prevent impaired bone health. Prebiotics are specialized plant fiber that acts as food for the good bacteria in the gut. Inulin and Lactulose are two types of prebiotics. Studies have shown that combined intake of different types of prebiotics has shown to improve bone health. With this background, investigators from the Waseda University and the Japan Institute of Sports Science carried out a study to clarify the influence of inulin and lactulose-fortified prebiotic food intakes on bone metabolism turnover among Japanese female athletes.
29 female athletes (ages between 18-25 years) were included in the study and the sport events were as follows: rhythmic gymnastics (n = 13), soccer (n = 7), middle- and long-distance running (n = 7) and figure skating (n = 2). All participants were requested to take one pack of prebiotic food every day for 12 weeks. The participants were instructed to mix it with their daily diet according to their preference. One pack (25 g) provided 100 kcal of energy, 3.5 g of protein, 2.8 g of fat, 15.0 g of carbohydrate, 2.5 g of inulin, 1.0 g of lactulose, 100 mg of calcium, and 0.5 µg of vitamin D. Prebiotic food was given to each participant at baseline and on a regular basis thereafter. Dietary intake, training time, body composition, blood sample, and fecal microbiota were assessed during this intervention period.
Body composition, total energy intake, and training time of the participants revealed no significant changes during the intervention period. However, the occupation ratio of a fecal microbiota, Bifidobacterium spp. was significantly increased at 3 and 4 weeks (18.0 ± 8.3% and 17.6 ± 8.5%, respectively) compared to that during pre-intervention (11.7 ± 7.3%). The serum TRACP-5b level, which is critical for resorptive activity, decreased significantly at 8 weeks and post-intervention in this study.
The main finding of this study revealed that inulin and lactulose-fortified prebiotic food intakes for 12 weeks suppressed bone resorption marker and increased the occupation ratio of Bifidobacterium spp. in the gut microbiota without body weight gain among the Japanese female athletes.
"This finding provides novel insights into the existing literature, indicating that the combined intake of different types of prebiotics may play a pivotal role in improving bone health among Japanese female athletes," the investigators concluded.
Reference:
Study titled, "Prebiotic Food Intake May Improve Bone Resorption in Japanese Female Athletes: A Pilot Study," published in Sports.
Article Source :
MDPI