Previous syphilis infection attenuates symptoms in successive exposures: Study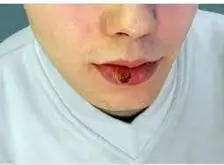 According to recent research report, previous syphilis attenuates the manifestations of subsequent infection with T. pallidum.The findings have been put forth in Clinical Infectious Disease.

Identification of repeat episodes of syphilis in the same individual, particularly PLWH, is increasingly frequent , and these individuals are often asymptomatic. This observation has sparked a debate regarding whether increases in asymptomatic syphilis are due to increased frequency of serological testing or to differences in disease manifestations in individuals with repeat episodes of syphilis, perhaps due to acquired immune responses, or to both factors.The influence of previous syphilis on the course of a subsequent episode is unknown.
For the study design,Individuals enrolled in a study of cerebrospinal fluid (CSF) abnormalities in syphilis were allowed to enroll in the study again with subsequent syphilis. For each participant, the index episode was defined as the most recent syphilis episode for which the study entry visit was performed within 30 days of the syphilis diagnosis date. Venipuncture and lumbar puncture (LP) were performed. Total number of syphilis episodes was determined by review of medical and public health records. T. pallidum DNA in blood and rRNA in CSF were detected by polymerase chain reaction (PCR) and reverse transcriptase PCR. Odds ratios (ORs) with 95% confidence intervals (95% CI) were determined by logistic regression.
Results highlighted the following facts.
651 individuals had one (n = 482), two (n = 121) or three or more (n = 48) episodes of syphilis.
The proportion of individuals whose index episode was early latent stage was significantly higher in those with ≥3 syphilis episodes; this relationship was reduced to a trend when rate of testing was taken into account.
Adjusted odds (aOR) of detection of T. pallidum DNA in blood or rRNA in CSF at the index episode were significantly lower in those with previous syphilis (0.17 [95% CI, 0.09–0.31] and 0.15 [95% CI, 0.07–0.35]).
The aOR for neurosyphilis at the index episode was also significantly lower in individuals with previous syphilis (0.54 [95% CI, 0.34–0.87]).
While some studies have suggested that individuals with a previous episode of syphilis are more likely to be asymptomatic with a subsequent episode, whether this finding reflects increased serological testing, acquired immune responses, or both has remained a topic of debate. The finding that immune responses as a consequence of previous syphilis could alter the clinical manifestations of T. pallidum reinfection suggests that an effective syphilis vaccine may be possible, a goal that has thus far not been achieved.

For full article follow the link: https://doi.org/10.1093/cid/ciab287
Primary source: Clinical Infectious Diseases
Source : Clinical Infectious Diseases