Revolutionary breathing device offers likely solution to COVID-19 pandemic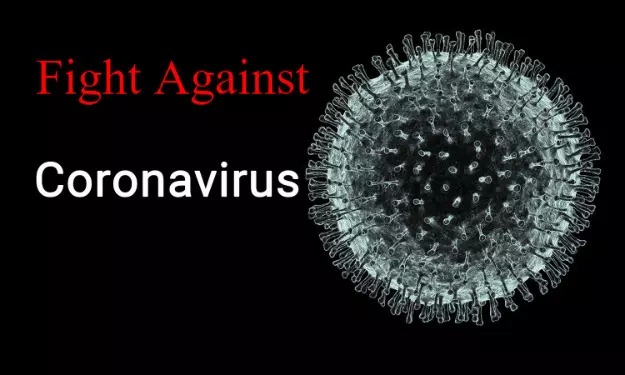 HARTFORD, Conn. -- Medi-Immune, Ltd., have today revealed ProtectivAir®, a breathing device which has proven effective against viral and bacterial pathogens and is expected to be similarly effective against SARS-CoV-2 (COVID-19). The compact, wearable device can protect front-line healthcare staff and those in biologically compromised environments and is currently pending final testing at Public Health England (PHE) to confirm full protection against COVID-19.
ProtectivAir® is an all-British invention, patented internationally, and represents a paradigm shift in respiratory protection. It utilizes UVc, which has long been known as a way to sterilize surfaces and instruments, but with a novel application to sterilize air that is inhaled by the wearers of the device.
ProtectivAir® features several crucial protection elements:
Disabling airborne pathogens before they are inhaled
Protecting the user from infection as validated by testing at PHE's Porton Down facility
Requiring no filters, thus providing superior leakage protection than existing mask systems
Triggering an immune response to exposed pathogens (a feature currently under final testing and approval)*
ProtectivAir® offers superior protection over standard N95/99 and FFP3 facemasks, as well as much improved breathability and ease of use for the wearer. There is no requirement for fit testing; it is completely re-useable and internally self-sterilizing and maintains its protective function (unlike conventional facemasks).
"Infectious diseases emerge at a frequency of one every 8 months, and emerging respiratory diseases do, and will, continue to cause havoc within the world's population, as is currently happening with COVID-19," says Medi-Immune Board Chairman, Tim Bretherick. "However ProtectivAir®'s long shelf-life also means it can be stockpiled for use in future outbreaks, helping avoid a repeat of the chaos the world is currently experiencing."
ProtectivAir® is now fully developed and, with appropriate resources, could be put into full production within a matter of weeks to provide life-saving protection long before the production and deployment of a vaccine becomes available.
*The clinical "in vivo" testing using the Influenza virus at PHE also concluded that ProtectivAir® is 99% likely to provide the user of the device with immunity from any airborne pathogen to which he is exposed. Medi-Immune is currently working with PHE to conduct the further human testing needed to confirm this claim definitively. If proven, this immune stimulation effect offers a rapid solution to emerging pathogens, as it would eliminate the need to develop, manufacture and disseminate a conventional vaccine.
PHE Test results: https://bit.ly/39jsXyz
SOURCE Medi-Immune, Ltd.
Source : Medi-Immune, Ltd