SGLT-2 Inhibitors Increase Retinal Vein Occlusion Risk in Diabetics, Study Finds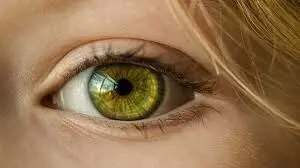 SGLT2 inhibitors are associated with an increased risk of RVO when compared with other glucose lowering drugs.
Type 2 Diabetes, also called as Adult Onset Diabetes, has emerged as a major global health concern over the past few decades. It is a chronic condition that affects the way the body processes blood sugar.

With type 2 diabetes, the body either doesn't produce enough insulin, or it resists insulin.
Symptoms include increased thirst, frequent urination, hunger, fatigue and blurred vision. In some cases, there may be no symptoms. Sodium-glucose cotransporter-2 (SGLT2) inhibitors are often prescribed along with metformin for patients with Type 2 Diabetes.
Patients with type 2 diabetes are medically compromised and are susceptible to a number of complications. One of the most commonly noted complication is retinal Vein Occlusion (RVO). Retinal vein occlusion is a blockage of the small veins that carry blood away from the retina. With this background, a team of researchers from South Korea, led by Min-Kyung Lee, carried out a study to assess the association between use of sodium-glucose cotransporter-2 (SGLT2) inhibitors and retinal vein occlusion (RVO) using data from the National Health Insurance Service in South Korea.
It was a Propensity Score Matched Cohort study and involved 47,369 new users of SGLT2 inhibitors and 47,369 users of other glucose-lowering drugs (oGLD). They used a Primary Intention to Treat Analysis and the mean follow up time was 2.57 years. The Cox proportional hazards regression model was used to estimate hazard ratios (HRs) with 95% confidence intervals (CIs) for RVO. Based on the main outcome, a prespecified subgroup analysis was undertaken.
The study revealed the following findings:
i) During follow-up of 2.57 years, the incidence rate of RVO was 2.19 and 1.79 per 1000 person-years among patients treated with SGLT2 inhibitors and oGLD, respectively.
ii) The use of SGLT2 inhibitors was associated with an increased risk of RVO compared with oGLD use (HR 1.264, 95% CI 1.056-1.513).
iii) The Hazards Ratio for RVO was higher in patients aged ≥60 years and those with eGFR <60 mL/min/1.73m2 than in others.
" SGLT2 inhibitors were associated with a significantly increased risk of RVO. The elderly and patients with chronic kidney disease were at higher risk for RVO," the research team concluded.
Reference:
Study titled, "128-LB: Sodium–Glucose Cotransporter-2 Inhibitors and Risk of Retinal Vein Occlusion among Patients with Type 2 Diabetes: A Propensity Score–Matched Cohort Study," published in the American Diabetes Association.
DOI: 10.2337/db21-128-LB