Treat your Vitamin D deficiency to strengthen your fight with Covid 19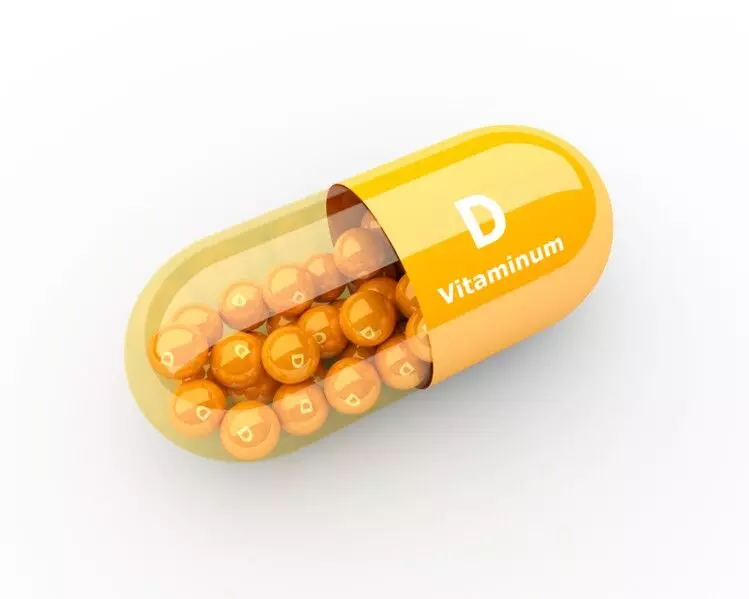 The outbreak of COVID-19 has generated public health crisis at a global level.
Infection provokes a remarkable range of responses from complete lack of symptoms through to cytokine storm and life‐threatening acute respiratory distress syndrome.

Sandeep Saxena illustrated in an article written in Indian Journal of Ophthalmology on Vitamin D deficiency in diabetic retinopathy treatment in era of covid 19.
Mortality from COVID‐19 is higher amongst people who are older, male, and obese. All these factors are related with increased prevalence of vitamin D deficiency. Male sex is associated with reduced impact of vitamin D on the immune response.
Vitamin D plays a fundamental role in calcium and mineral metabolism. It is needed for the maintenance of normal blood levels of calcium and phosphate that are required for normal mineralization of bone, muscle contraction, nerve conduction, and general cellular function.
Vitamin D is also recognized to influence a wide range of fundamental biological functions such as cell differentiation and immunomodulation associating it to variety of clinical disorders such as diabetes, hypertension, autoimmune disorders, and malignancy.
The 25‑hydroxyvitamin D (25OHD) is the major circulating metabolite and 1,25,‑dihydroxy‑vitamin D3 (calcitriol) is the biologically active form. Serum 25OHD is the most reliable indicator of the vitamin D status of an individual. Serum 25OHD levels less than 20 ng/mL is considered as "deficiency" and levels greater than 30 ng/mL is considered as "normal".
Significant evidence supports a link between vitamin D deficiency and COVID-19 severity.
"Experimentally, vitamin D causes an upsurge in the ratio of angiotensin‐converting enzyme 2 (ACE2) to ACE. This increases angiotensin II hydrolysis and reduces subsequent inflammatory cytokine response to pathogens and lung injury."
Vitamin D plays an important role in normal insulin secretion in response to glucose. Vitamin D is believed to help improve the body's sensitivity to insulin and thus reduce the risk of insulin resistance, which is often a precursor to type 2 diabetes mellitus.
Vitamin D deficiency is also associated with vascular endothelial dysfunction in middle‑aged and elderly adults. Complications in Diabetic retinopathy, such as macular edema and neovascularization, are driven by VEGF production. Vitamin D could exert its positive effect via calcitriol mediated VEGF reduction.
People who are at higher risk of vitamin D deficiency during this global pandemic should consider taking vitamin D supplements to maintain the circulating 25OHD in the optimal levels (75–125 nmol/L). Vitamin D supplementation should be strongly advised for people likely to be deficient. RDA of 600‑800 IU is recommended to maintain adequate levels of vitamin D.
In our country, Indian Council of Medical Research (ICMR) recommends a daily supplement of 400 IU/ day of vitamin D for Indians under situations of minimal exposure to sunlight.
In India, Vitamin D deficiency is widespread. Vitamin D deficiency needs to be taken into consideration with due attention and strong action.
Diabetes is one of the utmost significant comorbidities related to the severity of COVID‑19. There is satisfactory indication of a common pathophysiologic and mechanistic link between diabetes and COVID‑19 which is more evident in the presence of vitamin D levels below 10 ng/ml.
"In the COVID‑19 era, lockdown added to the already existing vitamin D deficiency in the vulnerable group of patients with diabetes mellitus. Levels of 25OHD have been found to be lower in COVID‑19 cases who have been hospitalized. Also, such patients had a higher prevalence of deficiency of Vitamin D. In these unprecedented COVID‑19 times, patients of DR should be advised vitamin D supplementation after monitoring serum vitamin D levels."
DOI: 10.4103/ijo.IJO_3798_2
Source : Indian Journal of Ophthalmology