Use of two different vaccines associated with more side effects: Lancet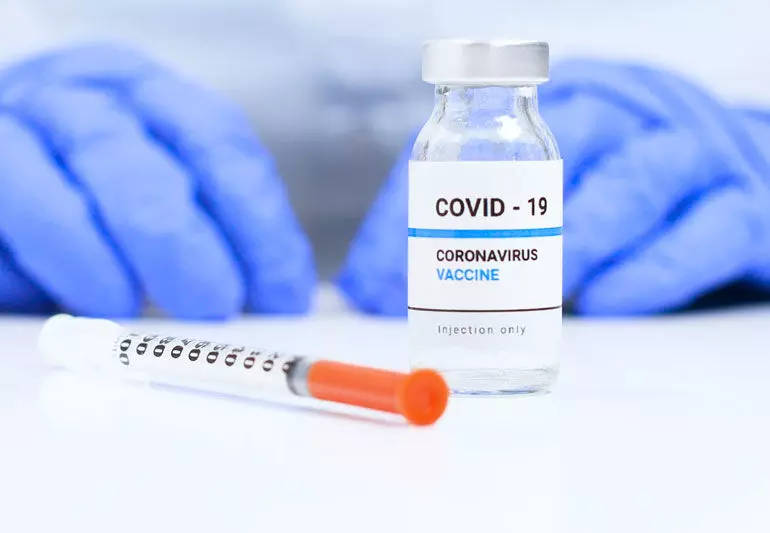 UK: People aged 50 and older who received doses of both the COVID-19 vaccines Pfizer/BioNTech and AstraZeneca/Oxford experienced more mild and moderate side effects as compared to those given only one type of the two-dose vaccine, finds a recent study in The Lancet.
These findings are significant in the light of suspension or stopping order of the AstraZeneca vaccine owing to reports of serious blood clots. This could help inform countries' decisions about how to proceed with second doses. For example, the European Union announced its decision not to renew its contract with AstraZeneca beyond June and signed a new contract with Pfizer.
Several countries are advising that people previously primed with this vaccine (AstraZeneca) should now receive an alternative vaccine as their second dose. Most commonly mRNA vaccines such as the Pfizer/BioNTech administered in a heterologous prime-boost schedule. However, to date, there was no data on the immunogenicity, reactogenicity, or safety of such schedules.
Matthew D Snape, Oxford Vaccine Group, Centre for Clinical Vaccinology and Tropical Medicine, University of Oxford, Oxford, UK, and colleagues performed Com-COV trial -- a UK multi-centre, participant-masked, randomized heterologous prime-boost COVID-19 vaccination study. The trial compared all four prime-boost permutations of the Pfizer/BioNTech and AstraZeneca/Oxford vaccines both at 28-day and 84-day prime-boost intervals. It included participants (n=830) aged 50 years and older with no or mild-to-moderate, well-controlled comorbidity.
Of the participants, 463 were randomly assigned to one of four groups receiving a second vaccine dose at 28 days, and 367 were randomly assigned to receive a second dose at 84 days. (Those in the 84-day group have not completed the study yet.) Some groups were given two doses of the same vaccine (homologous group), while the others received doses of both the Pfizer and AstraZeneca vaccines in either order (heterologous group).
All participants in the 28-day group had received their first dose, and all but two had received their second. Mean participant age was 57 years, 46% were women, and 25% were of minority races.
Key findings of the study include:
In the 28-day group, the researchers found more short-term adverse effects after two doses of different vaccines given in either order than after two doses of the same vaccine, but they identified no other safety issues.
The groups receiving two different vaccines had more systemic reactions after the second dose than after the first, the most common of which was fever.
About one in three (34% of 110 vaccinees) who received a first AstraZeneca dose followed by a Pfizer dose experienced a fever, versus 10% of 112 recipients who were given two doses of the AstraZeneca vaccine (difference, 14 percentage points).
Among vaccinees receiving a first Pfizer dose and a second AstraZeneca dose, 41% reported fever, compared with 21% of those given two doses of Pfizer (difference, 21 percentage points).
Compared with participants receiving two doses of the same vaccine, there were more reports of chills, fatigue, headache, joint pain, malaise, and muscle aches among participants who received two different vaccines.
The results of hematologic and biochemical lab testing were comparable among all groups, and none had evidence of thrombocytopenia (low blood platelet counts).
"Pending availability of a more complete safety dataset and immunogenicity results for heterologous prime-boost schedules (to be reported shortly), these data suggest that the two heterologous vaccine schedules in this trial might have some short-term disadvantages," the authors wrote. "Further studies evaluating heterologous prime-boost schedules, incorporating vaccines manufactured by Moderna and Novavax, are ongoing, and are crucial to informing the appropriateness of mixed COVID-19 vaccine schedules."

The researchers told participants that using the analgesic paracetamol (acetaminophen) might reduce vaccine-related side effects but did not advise them on when to take it. Thirty-six percent of 112 vaccinees given two doses of the AstraZeneca vaccine reported taking paracetamol in the 48 hours after the second dose, compared with 57% of 110 vaccinees given AstraZeneca then Pfizer, 41% of 117 recipients of two doses of Pfizer, and 60% of 114 given Pfizer followed by.
Reference:
The study titled, "Heterologous prime-boost COVID-19 vaccination: initial reactogenicity data," is published in the journal The Lancet.
DOI: https://www.thelancet.com/journals/lancet/article/PIIS0140-6736(21)01115-6/fulltext
Source : Lancet