Vitamin D protein impacts pancreatic function and development of type 1 diabetes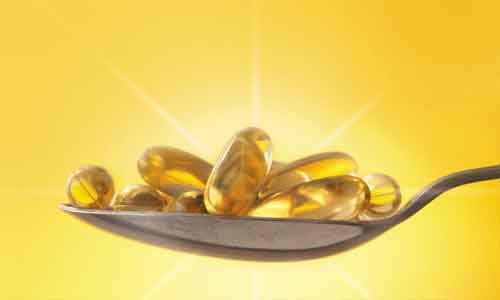 Researchers have found in a new study that Vitamin-D-binding protein (DBP) is highly expressed in pancreatic α cells affecting glucagon secretion and insulin tolerance.
Further Vitamin-D-binding protein (DBP) levels are decreased in α cells of donors with late-onset type 1 diabetes.This breakthrough discovery might improve the future understanding of why type 1 diabetes develops.
The findings of the study have been published in the Cell Reports journal.
Researchers from the University of Birmingham say that the Vitamin-D-binding protein (DBP) plays a key role in the function of the alpha and beta cells in the pancreas.The study findings further support previous research showing that alpha cell function also seems to fail when type 1 diabetes starts to develop.
The trial involved using genetically modified mice that did not produce DBP. When compared to normal mice, the research team discovered their alpha cells were smaller, less responsive to low glucose levels and produced less glucagon.Beta cells were more active when blood sugar was low among the animals with no DBP.
The research team that applied their findings to human beings, using pancreatic samples from people who had lived with diabetes.
They found that DPB levels were lower and alpha cells were smaller among the people who had lived with type 1 diabetes for a long period of time, or who had been diagnosed in later life.
Vitamin-D-binding protein levels appeared to be more normal in the people who had been diagnosed with type 1 diabetes in early life.
Immunostaining of human pancreata reveals generalized loss of Vitamin-D-binding protein expression as a feature of late-onset and long-standing, but not early-onset, type 1 diabetes. Thus, DBP regulates α cell phenotype, with implications for diabetes pathogenesis.
The researchers have show in the present study that DBP is strongly expressed in murine and human alpha cells. Loss of DBP leads to alterations in alpha cell number and size, electrical activity, and glucagon release both in vitro and in vivo. This is accompanied by changes in d cell mass, as well as alterations in beta cell function and insulin release.
Lead researcher Dr Katrina Viloria said: "Alpha cells don't tend to receive as much attention as beta cells in type 1 diabetes, yet their contribution to blood glucose should not be underestimated.
"Together with colleagues in Exeter, Oxford and Edmonton, we have been able to reveal DBP as a critical player in alpha cell function. We now want to understand whether DBP supplementation is able to modify glucagon release during type 1 diabetes."
For further reference log on to:
Source : Cell Reports journal