Role of Probiotics in SARS-CoV-2 Infection: Review of Evidence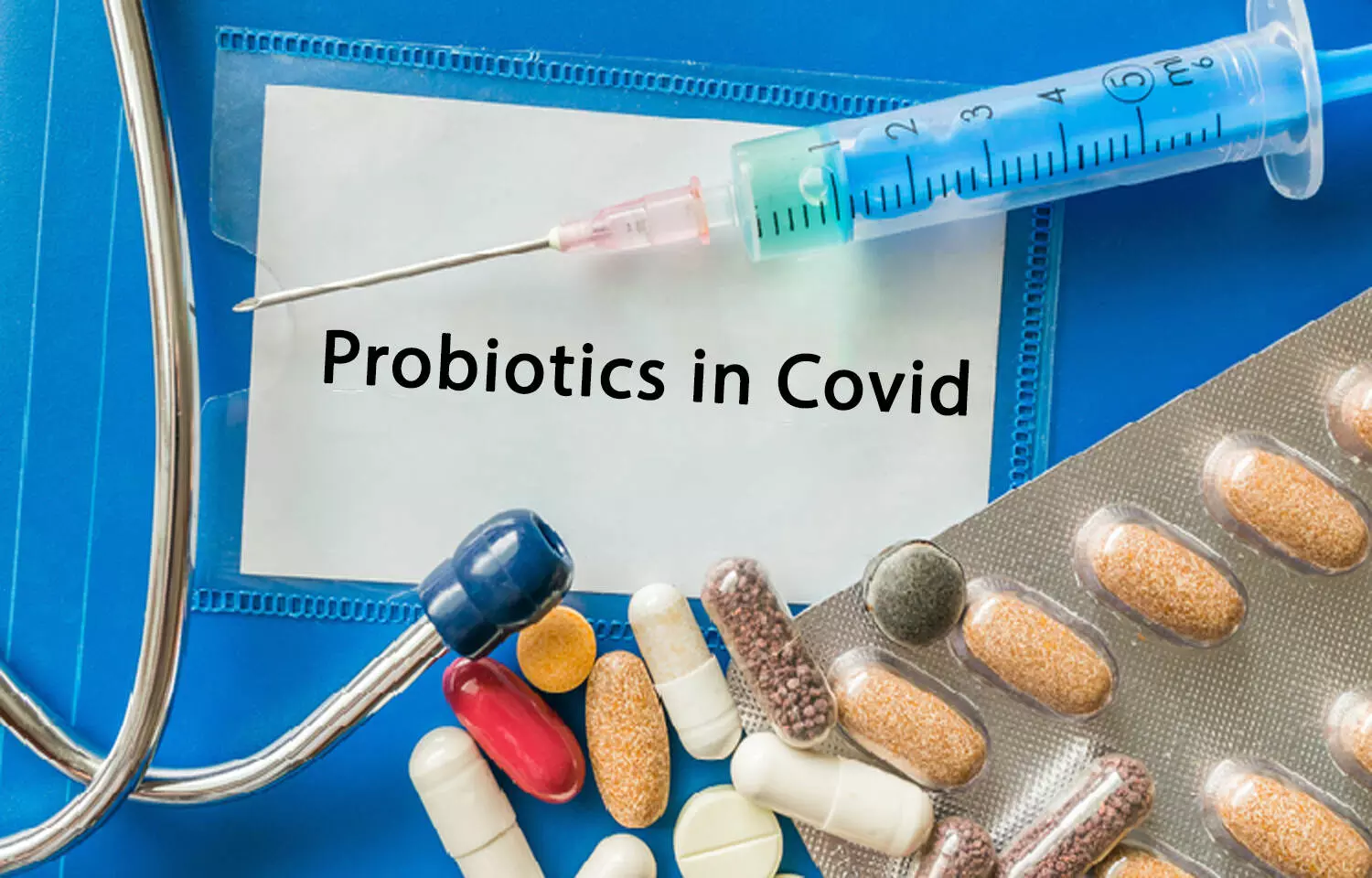 Interspecies transmission of viruses between animals and humans could lead to infections of severe pathogenic potential and cause transmissible diseases of unpredictable clinical outcomes. This situation has been well exemplified by the discovery of new pathogenic viruses, such as the novel severe acute respiratory syndrome corona virus-2 (SARS-CoV-2), which continues to have a massive global impact in terms of economic disruption, and, above all, human health.

While the development of the vaccine is still some time away, and new antiviral agents require a considerable length of time and effort for drug design and validation. While our endeavour to repurpose existing agents continue, it may be borne in mind to consider the regulatory role of probiotics on gut-lung axis, as we briefly review the prophylactic and supportive role of probiotics for the management of COVID-19 as immune response modifying agents (1)

Lung microbiota and respiratory infection
The lungs contain about 10 to 100 bacteria per 1000 human cells. (2) Lungs are also continually exposed to microbiota either through inhalation or subclinical microaspiration right from the time of birth. The lung and airway microbiome directly affect immunity against disease or can alter local immunity and inflammation processes during the development of the disease. (3) Lung microbiota could specifically regulate lung immunity or the development of bronchial-associated lymphoid tissue against lung infections (4)
Though probiotics largely colonize in the gut, it can have a crucial impact on the systemic immune responses. It can also colonize and exert the immune responses at distant mucosal sites, including the lungs (5)
The gut is the dominant habitat where most of the microbes stay in the host symbiotically. Apart from playing an indispensable role in maintaining intestinal homeostasis (6), the gut microbiota has also shown to be involved in the immune-modulating effect of the lung in many respiratory diseases (7).
Immunomodulatory effects of Probiotics
Probiotics provide two different immunomodulatory effects: one is the immunostimulatory effect, which activates Interleukin-12 (IL-12) production, induces natural killer (NK) cells, T helper cells (Th) - Th1 and Th2 cells, and acts against infection and allergy; and another type is immunoregulatory effect, which induces Interleukin (IL-10) and T regulatory (Treg) cell activation by Th2, dendritic cells (DCs), B cells, and monocytes for adaptive immunity of the host 8 . Probiotics also show significant microbial killing properties through alveolar macrophage, neutrophils, natural killer cells, 9
Probiotics in COVID-19 Infections
When a host is infected by COVID-19, pro-inflammatory cytokines and interferons are released, and the viral cellular translation is inhibited to induce viral clearance as a part of host immune response and to facilitate an antiviral state in adjacent epithelial cells. This viral clearance occurs in lung and gut epithelium depending on the immune status of the host.
Probiotic consumption improves inflammation by regulating immune responses in the gut through various signalling pathways and helps in influencing gut dysbiosis caused by SARSCoV2, thus hastening recovery in patients.(1)
Probiotic strains are effective in enhancing mucosal immunity and could help to maintain intestinal and lung barrier homeostasis, by increasing the activity regulatory T cells, ameliorating anti-viral defences, reducing pro-inflammatory cytokines in respiratory and systemic infections. Treatment with probiotic bacteria has been shown to reduce both upper and lower respiratory tracts infections.
A connection between respiratory infections and intestinal dysbiosis have been observed indicating that probiotic bacteria in the intestine help to alleviate an over-response of an immune system, thus regulating immune homeostasis, helping to reduce the risk of secondary infections due to bacterial translocation (10)
Lactobacillus in Respiratory Infections – Review of Evidence
Studies have indicated that Lactobacillus based species helps to reduce the incidence of laboratory- confirmed respiratory viral infections in elderly individuals. (11) In another study conducted in 742 children, Lactobacillus administration led to a reduction in the risk for nosocomial gastrointestinal and respiratory tract infections in paediatric facilities. (12)
The scope of Lactobacillus through a more declining spectrum of respiratory illness is established through a study conducted in mechanically ventilated patients indicating the use of Lactobacillus was associated with a lower incidence of development of ventilator-associated pneumonia, thus reflecting potential clinical utility for prophylaxis of ventilator-associated pneumonia(VAP) in high- risk ICU patients (13)
A lately published recent clinical trial, which used a combination of multi-strain probiotics including Lactobacillus given to patients positive for COVID-19 in hospital settings, resulting in an eightfold lower risk of developing respiratory failure compared to standard care, thus significantly improving clinical outcomes in COVID-19 infections (14)
Final Comments
Coronavirus disease 2019 (COVID-19) continues to remain a significant public health challenge, and the current therapeutic arsenal is limited, with well-recognised efficacy. While efforts are ongoing for the discovery of new effective agents, validation of their actual potential may take quite some time.
The safety of probiotics has been demonstrated by numerous clinical studies. Current evidence suggest that probiotics and probiotic derived factors hold promise in enhancing health benefits and regulating of host homeostasis, including immune health 1 , thus making them attractive immune response modifying candidates and key adjuvants filling the therapeutic gaps in the management of COVID-19 infections.
The above article has been published by Medical Dialogues under the MD Brand Connect Initiative. For more details on probiotics, CLICK HERE
References

Adapted from:
1 Sundararaman A, Ray M, Ravindra PV, Halami PM. Role of probiotics to combat viral infections with emphasis on COVID-19. Appl Microbiol Biotechnol. 2020;104(19):8089-8104. doi:10.1007/s00253-020-10832-4
2 Sze MA, Dimitriu PA, Hayashi S, Elliott WM, McDonough JE, Gosselink JV, Cooper J, Sin DD, Mohn WW, Hogg JC (2012) The lung tissue microbiome in chronic obstructive pulmonary disease. AmJ Respir Crit Care Med 185:1073–1080. https://doi.org/10. 1164/rccm.201111-2075OC
3 Wilson MT, Hamilos DL (2014) The nasal and sinus microbiome in health and disease. Curr Allergy Asthma Rep 14:485. https://doi. org/10.1007/s11882-014-0485-x
4 O'Dwyer DN, Dickson RP, Moore BB (2016) The lung microbiome, immunity and the pathogenesis of chronic lung disease. J Immunol 196:4839–4847. https://doi.org/10.4049/jimmunol.1600279
5 Tapiovaara L, Pitkaranta A, Korpela R (2016) Probiotics and the upper respiratory tract - a review. Pediatric. Infect Dis 1:19. https://doi.org/10.21767/2573-0282.100019
6 Kerry RG, Patra JK, Gouda S, Park Y, Shin H-S, Das G (2018) Benefaction of probiotics for human health: a review. J Food Drug Anal 26:927–939. https://doi.org/10.1016/j.jfda.2018.01.002
7 Taylor SL, Wesselingh S, Rogers GB (2016) Host-microbiome interactions in acute and chronic respiratory infections. Cell Microbiol 18: 652–662. https://doi.org/10.1111/cmi.12589
8 Chiba Y, Shida K, Nagata S, Wada M, Bian L, Wang C, Shimizu NT, Yamashiro Y, Kiyoshima-shibata J, Nanno M, Nomoto K (2010) Well-controlled proinfammatory cytokine responses of Peyer's patch cells to probiotic Lactobacillus casei. Immunology 130:352– 362. https://doi.org/10.1111/j.1365-2567.2009.03204.x
9 Vieira AT, RochaVM, Tavares L,Garcia CC, TeixeiraMM, Oliveira SC, Cassali GD, Gamba C, Martins FS, Nicoli JR (2016) Control of Klebsiella pneumoniae pulmonary infection and immunomodulation by oral treatment with the commensal probiotic Bifidobacterium longum 5(1A). Microbes Infect 18:180–189. https://doi.org/10.1016/j.micinf.2015.10.008
10 Benedetta Bottari , Vincenzo Castellone & Erasmo Neviani (2020): Probiotics and Covid-19, International Journal of Food Sciences and Nutrition, DOI: 10.1080/09637486.2020.1807475
11 Wang B, Hylwka T, Smieja M, Surrette M, Bowdish DME, Loeb M. Probiotics to Prevent Respiratory Infections in Nursing Homes: A Pilot Randomized Controlled Trial. J Am Geriatr Soc. 2018;66(7):1346-1352. doi:10.1111/jgs.15396
12 Hojsak I, Abdović S, Szajewska H, Milosević M, Krznarić Z, Kolacek S. Lactobacillus GG in the prevention of nosocomial gastrointestinal and respiratory tract infections. Pediatrics. 2010;125(5):e1171-e1177. doi:10.1542/peds.2009-2568
13 Morrow LE, Kollef MH, Casale TB. Probiotic prophylaxis of ventilator-associated pneumonia: a blinded, randomized, controlled trial. Am J Respir Crit Care Med. 2010;182(8):1058-1064. doi:10.1164/rccm.200912- 1853OC
14 d'Ettorre G, Ceccarelli G et al, (2020) Challenges in the Management of SARS-CoV2 Infection: The Role of Oral Bacteriotherapy as Complementary Therapeutic Strategy to Avoid the Progression of COVID-19. Front. Med. 7:389. doi: 10.3389/fmed.2020.003 Dr Kamal Kant Kohli-MBBS, DTCD- a chest specialist with more than 30 years of practice and a flair for writing clinical articles, Dr Kamal Kant Kohli joined Medical Dialogues as a Chief Editor of Medical News. Besides writing articles, as an editor, he proofreads and verifies all the medical content published on Medical Dialogues including those coming from journals, studies,medical conferences,guidelines etc. Before Joining Medical Dialogues, he has served at important positions in the medical industry in India including as the Hony. Secretary of the Delhi Medical Association as well as the chairman of Anti-Quackery Committee in Delhi and worked with other Medical Councils in India. Email: editorial@medicaldialogues.in. Contact no. 011-43720751