Medinfi Healthcare raises fresh funds to the tune of Rs 2 crore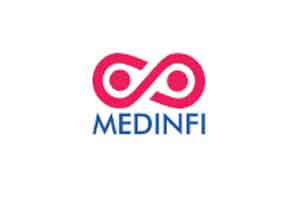 Medinfi Healthcare, a
healthcare app 
which provides online assistance to people for everyday checkups has announced raising a fresh round of investment of Rs 2 crore from
entrepreneurs
and individual
investors
.
At present, all Android app users can use the Medinfi platform to locate the doctors and hospitals in their vicinity, especially for their routine or everyday needs.
Currently available exclusively on the
android platform
, the company now intends to channelize the funds to make available their service on
iOS platform
(iphone) users too. So, with the company becoming cash rich to the tune of Rs 2 crore-the company plans to add many more users to its kitty-with the development. Also, Medinfi will expand its presence and operations to 10 cities in a span of next 3 months.
The company is also reported to looking at a team expansion to further nurture the launch of the app business by Ravi Shankar Mishra in July last year.
"We have always thrived to offer genuine and trustworthy information to our users. With this funding, we would be able to further strengthen our content operations in multiple cities while also scaling our user base to both Android as well as iOS users in these cities," said Mishra, as reported by The Mint.
The investors include Ram Kumar Kakani, professor at management institute XLRI, Pradeep K. Jaisingh, chairman, Healthstart; Sunil T V, co-founder, IVFA; Vijay Ghadge, COO, Gojavas, Hemant Kaul , ex-CEO & MD of Bajaj Allianz General Insurance and Gurmeet Chahal, senior vice-president and head of healthcare at HCL Technologies Ltd, among others, as reported by The Mint.