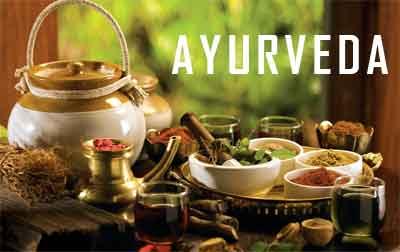 New Delhi : Shripak Naik, Minister for Ayush recently apprised the Lok Sabha about the progress in the field of Ayurveda, for prevention and control of Diabetes
The Mission Madhumeha has been launched on 28th October, 2016 on the occasion of first National Ayurveda Day. A protocol on 'Prevention and Control of Diabetes through Ayurveda' was released for implementing the 'Mission Madhumeha'. The Madhumeha Assessment Tool (MAT) based on Ayurvedic philosophy has also been developed for the self assessment of the people with regards to possibilities of diabetes. Ministry of AYUSH has issued letters to all States / UTs, Ayurveda Pharma companies and other stake holders to celebrate the National Ayurveda Day on by organizing public talks, seminars, exhibitions etc. on the theme "Ayurveda for prevention and control of Diabetes" as a part of Mission Madhumeha for complete year. The State Ayush Directorates and Ayurvedic colleges across the country were also issued similar instructions to all the District Hospitals/CHC/PHC and other AYUSH infrastructure.
The Anti-diabetic Herbal Composition for Type-2 diabetes mellitus (NBRMAP-DB) trade name "BGR34" has been developed by CSIR, under the category of "Ayurvedic Proprietary Medicine" as per "Drugs and Cosmetics Act, 1940 (6th amendment) Rules" and has been tested for efficacy and safety in animal models. The Knowhow was transferred to M/s AIMIL Pharmaceuticals (India) Ltd, for the manufacture and sale. The licensee has taken forward to hold clinical trials at "Agrawal Dharmarth Hospital Society", Shakti Nagar, New Delhi after due approval from the Ethics Committee of the Hospital on September 08, 2014.The BGR-34 has shown promising results with respect to glycemic parameters in patients without any adverse reaction. M/s AIMIL Pharmaceuticals launched NBRMAP-DB as "BGR-34" in the market on October 25, 2015.CSIR has also initiated detailed comprehensive human clinical trial at Banaras Hindu University, Institute of Medicines, Departments of Ayurveda, Varanasi (UP). BGR-34 is available at leading medical stores in all major cities of the country as well as it is available on Online Shopping sites.
The Research Council's of Ayurvedic, Siddha, Unani and Homoeopathy are engaged to develop scientifically validated AYUSH medicines for different ailments.