More than 83,000 drug addicts treated so far in OOAT clinics: Punjab Health Min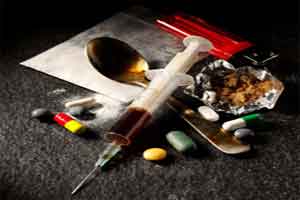 Chandigarh: More than 83,920 patients suffering from drug addiction have been provided free treatments at Outdoor Opioid Assisted Treatment Clinics in the state till date.
This was stated in a communique here on Monda by Punjab Health and Family Welfare Minister Balbir Singh Sidhu.
He said that patients have also been getting free indoor-treatment in 34 de-addiction and 19 rehabilitation centers of the state.
The Minister said that the persons who have been provided free treatment in the OOAT clinics and de-addiction centers have been brought back into the mainstream through regular counseling by the health experts.
Divulging about the working of OOAT clinics, Mr Sidhu said that, it is an OPD based clinic which is functional seven days a week. The department followed the need based approach that required people only with severe problem to be admitted in the indoor facilities and most of the people can be treated in OPD facility.
The patient is assessed by the Psychiatrist or Medical Officer (who has obtained three months hands on training on de-addiction) initially and then the maintenance phase will be looked after by the medical officer who has received five days OOAT training.
Read Also:Nanavati Hospital under FDA scanner for Promoting "Miracle Drug" to treat parkinson
He said that apart from the de-addiction treatment, other services like HIV testing, TB treatment, STI services and ART for PLHIV drug dependants are available providing with the help of PSACS and NHM.
He said that more than 100 new patients are being registered on daily basis for the treatment in OOAT clinics through intensive campaign in the villages and camps organized by the psychiatrist and Medical officers.
Moreover through DAPO program, many patients have come forward for treatment in OOAT clinics. He said that registered patients are being monitored continuously by the psychiatrists through central registry system.
To sensitize the school and college going students about the ill effects of drug addiction, health and family welfare department has issued direction to all the civil surgeons to observe "International Day Against Drug Abuse and Illicit Trafficking" in all government schools and colleges in their respective districts on June 26.
He said directions to Higher Education and School Education department have already been issued to cooperate with the district health authorities.