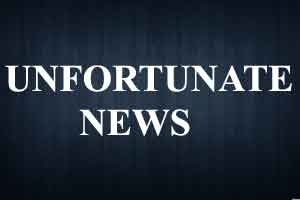 New Delhi: In a most unfortunate incident three AIIMS doctors, two of them women, died early today and four others of the same institute were injured in an accident on the Yamuna Expressway near here, police said.
The seven doctors were travelling to Agra from Delhi in an SUV which rammed into a canter around 2.30 AM, they said.While three doctors died on the spot, the four others were rushed to a private hospital here. They were then referred to the AIIMS trauma centre, SP (Rural) Aditya Kumar Shukla said.
The speeding SUV rammed the canter and partially entered into it, he said, adding three of them succumbed to injuries on the accident spot, while four injured doctors were rushed to a nearby private hospital for first aid.
The deceased have been identified as lady doctors Dr Yashprit (25) and Dr Hembala (about 25), and Dr Harshad (35).
According to Shukla, Dr Jitendra, Dr Mahesh, Dr Abhinav and lady doctor Dr Catherine were later rushed to the AIIMS. Dr Catherine has suffered head injuries while the rest have suffered fractures
TOI reports that Dr Harshad Wankhade hailed from Balapur of Akola district in Maharashtra, while Dr Yashpreet Singh was from Fazilka district in Punjab. Dr Hembala belonged to Haryana. Injured Dr Abhinava Singh hails from Bhagalpur in Bihar, Dr Catherin Halam from Tripura, Dr Mahesh Kumar from Madhubani in Bihar, and Dr Jitender Mourya from Hamirpur.
The SP said immediate help was provided as the information reached the police through dial 100.
The canter driver abandoned his vehicle and fled, the police officer said.
Speaking to TOI, deputy superintendent of police Vijay Shankar Mishra, CO Mannt, said, "The accident occurred around 2.30 am when the group of doctors of AIIMS Delhi were headed to Agra to celebrate their senior colleague Dr Harshad Wankhade's birthday. Dr Harshad was driving the Toyota Innvoa. The speeding car rammed into the rear of a truck."
He further told the daily, "Since it was late, we assume that the driver might have fallen asleep. One of the injured doctors informed us that all of them were sleeping in the car when the accident occurred."
5 comment(s) on Most Unfortunate: 3 AIIMS Doctors dead in Yamuna Expressway Accident, four injured