India has MOUs with 53 countries in Healthcare Sector- Nadda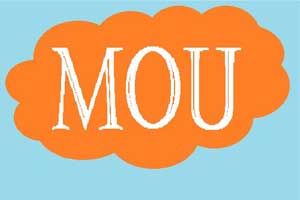 New Delhi:
Through a written reply answer to the question in Lok Sabha the Union Minister of Health and Family Welfare, Shri J P Nadda had recently informed about the MoU in Healthcare Sector
.
The ministry informed about India is having ongoing bilateral relations in the health sector with 53 countries presently (as in Annexure). During the current calendar year, the Ministry of Health and Family Welfare has signed Agreements / Memorandum of Understanding (MoU) / Memorandum of Cooperation (MoC) with the five (5) countries, namely (i) Oman (ii) Iran (iii) Jordan (iv) Timor Leste and (v) Swaziland for cooperation in health sector.
International cooperation encourages joint initiatives in capacity building, training, exchange of information, exchange of experts, health manpower development, and technical support in establishing laboratories / hospitals and research in mutually identified areas, on the basis of equality, reciprocity and mutual benefit.  It provides opportunities for sharing and emulating best practices and learning from each other, to address public health challenges.
Ministry of Health & Family Welfare has signed
Agreements / Memorandum of Understanding (MoUs) /
Memorandum of Cooperation (MoC) / Statement of Intent (SoI)
with the following 53 countries in the health sector
| | | |
| --- | --- | --- |
| Sl.No | Name of country | Date of signing |
| | Afghanistan | 28-08-2005 (Agreement) |
| | Australia | 10-04-2017 (MoU) |
| | Austria | 17-02-2005 (Agreement) |
| | Bangladesh | 12-02-2013  (MoU) |
| | Brazil | 05-05-1998 (Agreement) |
| | Brunei | 02-02-2016 (MoU) |
| | Bulgaria | 28-11-2011 (Agreement) |
| | Burundi | 18-09-2012  (MoU) |
| | Cuba | 06-12-2017 (MoU) |
| | Cyprus | 08-10-2002 (Agreement) |
| | China | 03-09-1994 (Agreement) |
| | Colombia | 19-01-2010 (Agreement) |
| | Croatia | 09-06-2010 (Agreement) |
| | Egypt | 18-11-2008  (MoU) |
| | Fiji Islands | 10-10-2005 (Agreement) |
| | Germany | 01-06-2017 (JDI) |
| | Iran | 17-02-2018 (MoU) |
| | Japan | 01-09-2014  (MoC) |
| | Jordan | 01-03-2018 (MoU) |
| | Hungary | 18-01-2008 (Plan of Cooperation) |
| | India-Brazil-South Africa (IBSA) | 17-10-2007 (MoU) |
| | Indonesia | 11-10-2013  (MoU) |
| | Israel | 09-09-2003 (Agreement) |
| | Italy | 29-11-2017 (MoU) |
| | Kazakhstan | 16-04-2011 (Agreement) |
| | Kuwait | 23-04-2012  (MoU) |
| | Latvia | 28-02-2012 (Agreement) |
| | Malawi | 03-11-2010  (MoU) |
| | Maldives | 02-01-2014  (MoU) |
| | Mauritius | 12-03-2013  (MoU) |
| | Mongolia | 14-09-2009 (Agreement) |
| | Morocco | 14-12-2017 (MoU) |
| | Mozambique | 22-02-2004 (Agreement) |
| | Myanmar | 06-09-2017 (MoU) |
| | Netherlands | 30-01-2014  (MoU) |
| | Oman | 11-02-2018 (MoU) |
| | Palestine | 16-05-2017 (MoU) |
| | Papua New Guinea | 29-04-2016 (MoU) |
| | Philippines | 05-10-2007  (MoU) |
| | Poland | 24-04-2009 (Agreement) |
| | Qatar | 05-06-2016 (MoU) |
| | Rwanda | 12-11-2010  (MoU) |
| | Saudi Arabia | 20-11-2006 (Executive Programme) |
| | Seychelles | 10-09-2003  (MoU) |
| | South Africa | 04-01-2006 (Agreement) |
| | Swaziland | 09-04-2018 (MoU) |
| | Sweden | 24-02-2009  (MoU) |
| | Tajikistan | 03-09-2012 (Agreement) |
| | Tanzania (Zanzibar) | 16-12-2002 (Agreement) |
| | Timor-Leste | 07-04-2018 (MoU) |
| | United Kingdom | 19-05-2013  (MoU) |
| | Vietnam | 03-09-2016 (MoU) |
| | Yemen | 09-06-2013 (Agreement) |