MP: 850 bed Super-Specialty Centre soon at MY Hospital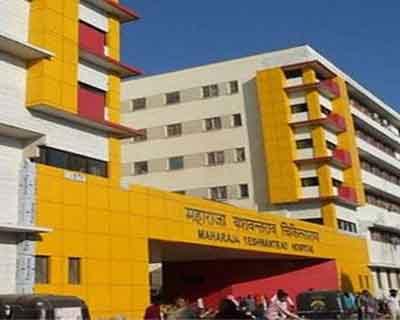 Indore : In order to provide the better and quality healthcare services to state polulation, Mahatma Gandhi Memorial Medical College and Maharaja Yashwantrao Hospital administrations have proposed the health Ministry to develop an 850 bedded super speciality centre. The cost of the hospital will be Rs 180 crore.
Dr VS Pal and senior surgeon Dr Sumit Shukla informed that 1.9 acre land lying in front of government Chaha Nehru hospital has been chosen for the proposed centre.
Dr VS Pal also informed that the proposed 850-bed centre will be of 8-floor building.
To established the proposed centre, the administrative of Mahatma Gandhi Memorial Medical College and Maharaja Yashwantrao Hospital had presented a presentation to Health Ministry, where they had presented their idea for proposed hospital.
"It was a good presentation and we received positive response from the ministry officials. Now, we will have to submit a detailed report on the project to them after which a decision will be taken," Dr Sumit Shukla said.
Lok Sabha Speaker Sumitra Mahajan has taken special interest in the project and had directed the officials to prepare a proposal and to send it to the ministry.
Speaking with free press, the superintendent said, "We have proposed to develop the centre with future requirements and hope that the proposal will be cleared soon."
Dr Pal said that the centre will also help in sharing the burden of MY Hospital and will provide treatment to more patients across the state.