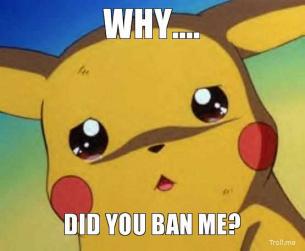 Following the unfortunate incident of a botched up eye surgeries at Barwani eye camp in
MP
, the state health department has taken serious action to ensure quality healthcare service in the state. It is now reported to ban 19
unsafe drugs
, which are also considered to be of sub-standard quality.
Also read:
AIIMS specialists to treat botched cataract surgery patients in Indore
The banned drugs include medicines from leading
pharma
companies, and have been available through the government and primary health centres in MP. More notably, Dhar-based Beryl Drugs Ltd, whose saline has been held allegedly responsible in the Barwani case through initial investigation, has also been banned.
Questions are now being raised surrounding as to how these drugs have been procured through a tender and supplied to the government hospitals. More seriously, these banned drugs show loopholes in the entire drug supply system in MP.
Reiterating the message of unsafe drugs, the Madhya Pradesh Public Health Services Corporation (MPPSHSC) have confirmed that the drugs were stocked in government hospitals of the state and were about to expire next year but they were unsafe and of sub-standard quality.
"We received a letter from Dr Vinay Kumar Dubey who is the general manager of (MPPHSC), accompanied with a list of the entire 19 drugs which have to be banned by us," said Dr Sharad Pandit, joint director of health, Indore division, as reported by HT
.Other companies that have more than one drug listed are Care group, Vadodara; Jawa Pharmaceuticals, Jaipur and Amanta Health care Ltd.
Chief medical health officers and civil surgeons have been asked to strictly seal the existing stock and refrain from prescribing these drugs to patients and storekeepers.
"The letter which has been sent to us clearly mentions that these drugs will not be supplied till notified by the department," added Dr Pandit.