MP: Centrally funded eye institute under cloud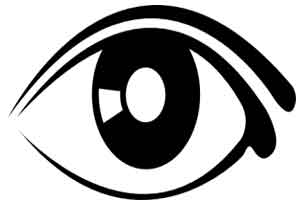 Bhopal: The centrally-funded Regional Institute of Opthalmology in Bhopal, which treats numerous patients and has top research facilities, has come under a cloud after the Madhya Pradesh government recently opened a new Eye Disease Department at the Gandhi Medical College, claims an RTI activist.
In 1984, the Central Health Department in its Blindness Prevention Programme had chosen six places for developing the Regional Opthalmology Institutes, including Gandhi Medical College as one of them.
These institutes were aimed to improve the eye health of the people. There are currently one Opthalmology Institute in each state.
RTI activist, Ashwaria Pandey, has filed a complaint against the state Medical Education Department alleging that changes were made in rules and regulations for giving benefit to a particular group of people for starting of a new state Eye Department.
The documents unveiled that in 1995 the state government had decided to change the Eye Department, under the Gandhi Medical College, into a regional Eye Science Institute. The employees of the Eye Department were then sent to the Eye Institute, which is funded by the Central government.
It has all the facilities of research from modern equipment to other innovative resources. Despite the centrally-funded Regional Opthalmology Institute, the state government has setup another Eye Department.
Pandey told IANS that some central leaders using their influence want to "shift" the Regional Opthalmology Institute to another state.
State Health Minister Sharad Jain questioned on the issue said "We will look into the matter and inquire why the Eye Department is being started after we already have one."
Talking with IANS, Ulka Shrivastav, Dean of Gandhi Medical College confirmed that the college has started an Eye Department on directions of the state Government.
Lalit Shrivastav, head of Madhya Pradesh Medical officers Council, said the institute running with financial support of the Central Government has a very good reputation in Bhopaland people are proud of it.
"Students find good options for research and it gives better treatment and facilities to patients. We have already an operational Opthalmology Institute but it is a question, why there was a need for starting one more as the Central Government had made this institute," Shrivastav said.