MP govt to launch mobile application for vaccine logistics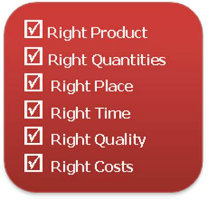 The health department in
Madhya Pradesh
will soon launch a mobile application to manage the vaccine logistics by the healthcare workers. This application will also provide real time assistance to these workers on the availability of
vaccines
at any given time.
Some of the applications of the app include assisting the vaccine monitoring teams to store the vaccines at the right temperature. The app will record the data on a daily basis to be circulated further at a state and national level. The app will initially monitor more than 1,200 focal points in the state, including 38 in Indore district. Each cold chain handler is entrusted with the task to pack the vaccine in carriers, and transport it further in villages and cities (at different immunization sites).
This mobile application is android based- called eVin- electronic vaccination intelligence network. It is an e-vaccine tracking system, and has been developed as part of a UNDP partnership with the Union ministry of health and family welfare, aims to improve vaccine coverage in India, said Mausam Jaiswal, project manager of UNDP to Hindustan Times.
"The android-based app, which will be launched on December 4, will be installed in phones being provided to auxiliary nurse midwives (ANMs) and healthcare workers by the department. The application will be used to enter vaccine stock and logistics data on a real-time basis," he said.
As and when required, the healthcare worker administers the vaccines to children. Vaccine tracking happens at two points, once in the morning, before the load is dispatched to the point of routine immunisation, and second on return. Until the eVIN system was introduced in India, the tracking process was undertaken manually. The system was first piloted successfully in Bareilly and Shahjahanpur in Uttar Pradesh, said Jaiswal.
"This enormous effort depends on ensuring a consistent supply of vaccines, stored at recommended temperatures, right from the manufacturer down to the mother and child."