Mumbai : Council Complaint against doctor for issuing fake disability certificates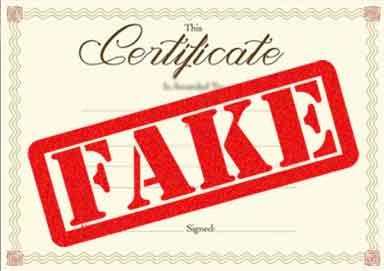 Mumbai: A complaint against a medical practitioners is reported to have been filed with the Maharashtra Medical Council, alleging that the doctor has indulged in issuing fake disability certification, to enhance claim of patients in motor cycle accidents.

FreePressJournal has reported the matter, highlighting that the said case has been made by a lawyer who has written to the state medical council, alleging that one Dr Naresh Madanlal Khanna would issue physical disability certificates outside the Motor Accident Claims Tribunal at CST so that the petitioners can claim more damages (compensation) than the actual damage caused. The complaint goes on to add that for the medical practitioner allegedly charged Rs 10,000 for the said certificates

According to Dipak Chattopadhyay, the lawyer who has filed the complaint,  "Khanna issues disability certificates without verification. He charges Rs 10,000 per certificate. There is a clear nexus between him, the advocates practicing at the Motor Accident Claims Tribunal and the insurance companies. Amount of Rs 5,000 is taken by Khanna and the remaining amount is given as a bribe to the advocates for accepting the fake certificates. It is a way of manipulating the court by issuing physical disability certificates so that the petitioners can claim more compensation than the actual damage caused."

"Khanna has been issuing disability certificates standing under the trees outside the Motor Accident Claims Tribunal office for the past three years. As per the guidelines prescribed by the MCI, private practitioners are not allowed to issue disability certificates. Only doctors appointed by the government practicing at government hospitals can issue a disability certificate. No private hospitals or private practitioners can issue the said certificate. It is against medical etiquette and ethics," adds the complaint.

The concerned doctor, however,  denied all charges. Speaking to the Free Press Journal, Dr Naresh Khanna said, "It is a rumour. There is no truth in it." He refused to answer further questions.

FPJ adds that the complaint has been accepted by the council. With this enquiry on the same is expected to come up soon.