Mumbai: Municipal Commissioner suspends two doctors for being LATE in providing treatment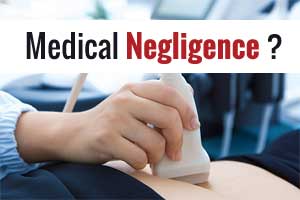 Mumbai: Two doctors associated with Navi Mumbai Municipal Corporation (NMMC) hospital have been suspended by Municipal Commissioner on account of being late in providing treatment to a 27-year old man which allegedly caused his death.
While the patient's family additionally alleged medical negligence, the Municipal Commissioner, N Ramaswami, who suspended the two doctors stated that there was no negligence as to the quality of the treatment provided, but the doctors attended to the patient late.
While confirming the suspension, the Municipal Commissioner, Ramaswami informed The Hindu that the doctors did not attend the patient on time but they were not negligent in providing treatment. "Inquiry in this regard has been started," he added
The case relates to a 27-year-old patient who was admitted to the hospital on March 28th around 6:15 in the morning after feeling uneasy and vomiting. The patient died on the same day after which the family made allegations of negligence on two attending doctors.
The father of the deceased alleged while talking to the Hindu, "The doctors took an ECG and said it was normal. They gave him two injections and told him he was fit to go home. By evening, his uneasiness had increased and he had chest pain, so we rushed him back to the hospital. After a few hours, we were told that he had died of a heart attack. If only the doctors had kept him under observation and checked him thoroughly, he would be alive today. He was to get married on May 19."
The father wrote a letter to the Municipal Corporation where he mentioned seven names including two doctors who were allegedly responsible for the death of his son. Later, he went on a hunger strike at Vashi Shivaji chowk demanding strict action against the accused doctors.
"There are many cases in which patients have died due to negligence of the doctors. The NMMC should look into all those cases and take proper action against the doctors," he further added.
The commissioner has now ordered an inquiry into the matter.
Commissioner Ramaswami further informed the daily, "There was no negligence as to the quality of the treatment provided, but the doctors attended to the patient late. An internal inquiry has been initiated and as per its result, further course of action will be decided. It could be some disciplinary action or termination depending on the report."
Read Also: Karnal: 2 Doctors Suspended, 2 served Show Cause notice for alleged Negligence