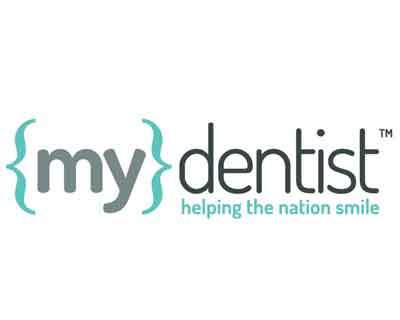 Mumbai: A few days after the Maharashtra Medical Council took action against prominent infertility doctors for breaking the professional code of ethics by advertising, it seems that the state Dental Council has also started walking on the same path.
It is reported that the Maharahstra State Dental Council has sent a notice to one of the largest dental chains in the city for advertising. This comes in the form of join action between the Maharashtra State Dental Council as well as Karnataka State Dental Council, who have been reported to iniate action against the said chain after receiving numerous complaints of its so-called  "unethical practices."
The letter asked the chain authorities to immediately stop with their advertisements while seeking clarifications of their activities. Lapse in the same would lead to disciplinary action against all doctors working with the organization, and may also lead to the cancellation of their registrations, the letter implied.
The doctors working with the organization have also shown strong opposition to the move stating that employees should not bear the brunt of the malpractices  of the management.
The fault of the organization had been identified to be luring patients through advertisements, freebies and promotional schemes like free check-ups as well as X-rays.
"It is a very important issue. The MSDC first sent them a notice in February this year regarding an inquiry. We warned the management and orally instructed them to remove all the advertisements put on city buses,' said Dr Narendra Kale, executive committee member of MSDC told DNA
MyDentist has 106 clinics in Mumbai, Pune, Ahmedabad, Surat and Bangalore.
DNA also contacted Vikram Vora, CEO MyDentist who denied there being any violation to the Dentists' Code of Ethics Regulation. Quoting the 2014 revised regulations he said "It says the global position on the issue of Ethics of Advertisement by Dental/Medical professionals has drastically changed over the last few decades. A dentist or a group of dentists may advertise, provided they maintain decorum, keeping in mind the high moral obligations and the value that society places on the important nature of their work and the moral character and integrity expected of them," said Vora.
He added, "We are only advertising free dental check-ups to spread awareness on dental hygiene. As per our studies, on an average, a person goes to a dentist only twice in a lifetime, which is very poor. The basic barrier in approaching a dentist is the huge consultation charges. This is why, we provide free dental check-ups."
Commenting on the importance of patient education in the field of dentistry, Lt Gen (Dr) Vimal Arora, Chief Clinical Officer, Clove Dental said, " In my association with the profession of dentistry for past 4 decades in the Army, I am convinced beyond doubt that it is the primary duty of every dental surgeon to educate and bring awareness amongst masses about the disease, ill effects, its consequences and the treatment. As we are all aware that Dental Disease is one of the most prevalent in the country. No other disease even comes closer to the figure of 85-90% affliction rate of all kind of dental diseases. However, awareness about the dental disease and its related consequences to overall health are hardly known to our patients. It is the responsibility of our dental surgeons to communicate to the consumers in any format or medium, which is best understood by the patient while at the same time maintaining the ethics of profession and remaining compliant to the professional guidelines of our apex bodies."
1 comment(s) on Mumbai: MyDentist under Council scanner for Advertising