Mumbai: Senior Dermatologist arrested on Rape Accusations by 21 year old patient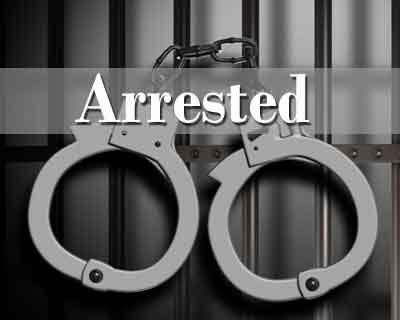 Mumbai: A 55-year-old city-based dermatologist has been arrested by the local police for allegedly raping a 21-year-old woman while keeping her under the false promises of marriage. The accused doctor has been sent to police custody.
According to the police officials, the accused doctor, who lives in Chembur area of the city and works in a pharmaceutical company, was arrested on the basis of the complaint of a 21-year-old model who alleged rape.
The accused doctor and the woman had come into contact at the end of 2017 while she was working in a TV serial. She was going through a skin problem and wanted to see a dermatologist regarding skin treatment when her friend referred her to the accused doctor, after which she became friends with the doctor. They later went into a live-in relationship in a rented house.
During investigations, the police found that some money was also transferred to the woman's account by the doctor.
Read Also: Mumbai: Senior Doctor arrested for molesting 14 year old girl
Informing about the case, police officials told HT, "The complainant said that the doctor on one occasion took some pictures of her, eventually using it to blackmail her." The police further informed that the accused raped the woman and used the pictures to blackmail the woman if she thought of approaching the police.
The woman claimed that couple months ago when she asked him about his marriage promise, he reportedly told her that his spiritual adviser had told him she was not trustworthy, so he could not marry her, reports Free Press Journal. After this, he would not take her phone calls and refused to meet her.
Meanwhile, the woman filed the complaint and a case was registered against the doctor. The investigation is underway. "The probe is underway to ascertain the nature of monetary transactions and the doctor's role in the alleged crime," an officer of Versova police station informed Asian Age.
Police have registered an FIR under IPC sections 376 (rape), 377 (unnatural offences), 313 (Causing miscarriage without woman's consent), 420 (cheating) and 506 (criminal intimidation). Accused has been sent to police custody till May 10, reports PTI.
Medical Council of India (MCI) had earlier posted the guidelines for Doctors on Sexual Boundaries on its official website reminding the doctors to know about their boundaries of being intimate with a patient, both physically and mentally. Non-consensual sexual activity is a crime but doctors agree that even consensual sexual activity in a power imbalanced relationship like that of a doctor and patient is not truly consensual.
Read Also: Guidelines for Doctors on Sexual Boundaries posted on MCI official Website