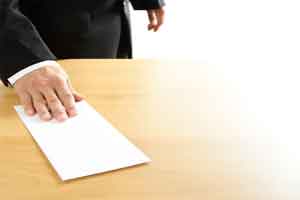 Mumbai: Two tricksters associated with Panvel pathology lab have been arrested by the Navi Mumbai police for allegedly providing bogus signatures on the lab reports in the non-presence of a pathologist.
In a conversation with Medical Dialogues, Dr Prasad Kulkarni, Executive Council Member of Maharashtra Association of Practicing Pathologist and Microbiologist (MAPPM) informed that the two accused were found using the signature when the pathologist in the lab was not present. It was found that multiple diagnostic reports were allegedly given by using the bogus sign of the said pathologist.
Dr Kulkarni further informed that an FIR was lodged against the accused in the month of March this year.
He stated that "Such crime is happening because of administrative apathy towards issue of bogus path labs. We are requesting authorities to take action according to guidelines and legal orders. But no concrete action by them till now. Most important thing is poor patients are looted because of such illegal path labs."
While speaking to My Medical Mantra about the case, Vaibhav Ronge, Sub -Inspector of Khandeshwar police station, said, "We have registered a case in the month of March. During the investigation, the role of the two accused was established. They were using a signature of the pathologist to disburse the medical test reports to the patients."
As per MAPPM authorities, this practice of operating on bogus degrees in Mumbai and Thane is allegedly rampant in the state and is rising due to the negligence of the state government,
The Medical Dialogues team reported that the Maharashtra Medical Council (MMC) had suspended a Nashik based pathologist for six months on account of absentia signing and lending his signature to over 25 pathological labs spread across 30-160 km around Nashik, Malegaon, and Dhule areas.
Read Also: Simultaneous practice at 25 path labs: Medical Council Suspends pathologist
Earlier, a Pune based woman pathologist was booked for allegedly lending her signature print to various laboratories to sign on pathology reports without her personal supervision.
Read Also: First: Insurance Company files Complaint against Pathologist for lending signature
The Medical Dialogues team had previously reported that a MAPPM had registered a complaint against a man who acted as a Pathologist who worked in association with certain pathology laboratories in rural areas of the state.
Read Also: Man found acting as Pathologist in remote area by MAPPM; Booked
0 comment(s) on Mumbai: Two held for providing bogus signature on path lab reports