First: Insurance Company files Complaint against Pathologist for lending signature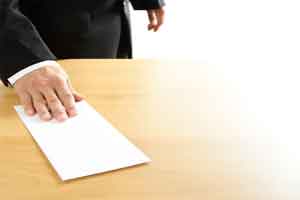 Pune: An Insurance Company has recently filed a complaint with the Maharashtra Medical Council (MMC) against a city-based woman pathologist for allegedly lending her signature print to various laboratories to sign on pathology reports without her personal supervision.
The matter came to light during the investigation of various claims submitted by patients to the insurance agency. A probe was initiated by the Insurance company following which a complaint was drafted with the Council and the Maharashtra Association of Practising Pathologists and Microbiologists (MAPPM) was also informed.
Speaking to Medical Dialogues, Dr Prasad Kulkarni, Executive Council Member of MAPPM informed, "After receiving claims from the patients, the Insurance Company drafted a complaint at the State Medical Council of malpractices from the side of the pathologist by keeping MAPPM in a loop."
According to a recent media report, the readymade signature of the pathologist appeared on reports given by laboratories on Satana Road in Solapur, Phursungi, Rajgurunagar, Alandi and Haveli in Pune district and also in Malegaon in a simultaneous manner.
"Her signature appeared on the reports issued from various laboratories in the city. Her signature also appeared on the lab report from Malegaon which is located far from the city. It is not at all possible for her to be present at all these places at the same time. The investigating agencies will probe the matter," Dr Kulkarni said.  
An official of the State Medical Council informed
TOI
., "We will scrutinise the complaint letter."
Many state medical councils have started taking action pathologists and microbiologists who do not validate the samples, but just give out or "lend" their signatures on the report.  Last year, the Delhi Medical Council (DMC) has ordered the suspension of a pathologist for a period of 365 days on account of professional misconduct for selling his name and signature to a laboratory which did not even have required infrastructure.