Murshidabad Medical College fire incident : MCI may pull back recognition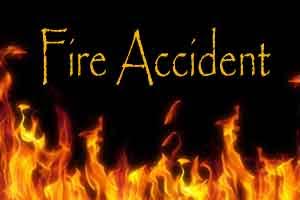 West Bengal: The unfortunate fire incident at Murshidabad Medical College and Hospital, has indeed opened a pandora's box for the hospital, while chillingly reminding all about the importance of security measures in public places, especially medical institutions

Two days ago, three people, including a three year old patient, a patients relative and an attendant, died and seven were severely injured as fire engulfed one the floors at the government run Murshidabad Medical College and Hospital (MMCH). The origin of the fire had been identified as an air conditioning machine in the VIP cabin of the male medical ward on the first floor. The room is kept ready for dealing with any medical emergency during visits by high-profile figures like the President.

Immediately after the incident, inquiry had been ordered with the state government drawing criticism for lack of adequate safety measures at the government run institutions.

Adding misery to the situation of medical college,HT reports that the Medical Council of India has now threatened to withhold approval for undergraduate MBBS course at the facility from the next academic session if doesn't adopt necessary fire safety measures to prevent such incidents.

"We've taken a serious note of the incident. Our ethics committee, comprising representatives from all states, will soon meet to discuss the issue. The safety of patients, their relatives and hospital staff are of paramount importance. Such incidents can't be taken lightly," Ashoke Kumar Harit, deputy secretary (administration), MCI, told HT from Delhi on Sunday.

"We will seek a report from the (state) health department on the fire prevention systems at all medical colleges in Bengal. We may also send inspection teams to these hospitals to take stock of the situation. Fire safety arrangement is the most critical requirement to getting an MCI sanction for setting up a medical college," Harit added.

Meanwhile, the apex medical body has also indicated that it will soon make it mandatory for all existing and proposed teaching hospitals across the country to follow fire safety guidelines.