Myriad Genetics bring Molecular Genetic Testing in India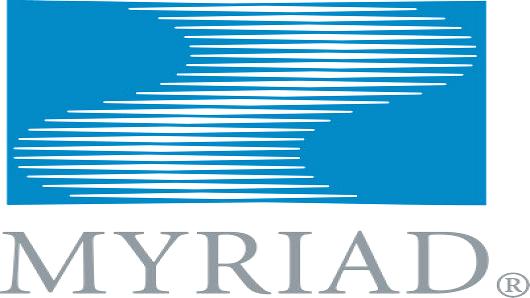 United States-based Myriad Genetics, one of the largest molecular diagnostic companies of the world, announced a strategic partnership with Positive Bioscience to offer the first-of-its-kind molecular genomic testing in India.

These tests will help screen for cancer risks and enable families of cancer patients to take various preventive measures. All testing will be carried out at Myriad's high quality labs in USA and Germany.

Myriad Genetics is the world's leading genomics company and was the first to offer BRCA testing for Breast Cancer risk testing. Through this partnership, Positive Bioscience will provide world-class molecular genetic testing for cancer patients and their families. The tests also provide physicians with information to personalize treatment for their cancer patients.

Genomic tests are available for 9 cancers: breast, pancreatic, ovarian, endometrial, melanoma, prostate, colon, lung and gastric.

"We are pleased with our strategic partnership with Positive Bioscience through which Myriad can bring our 25 years of experience in clinical genetic testing to India," said Gary King, Executive Vice-President of International Operations, Myriad Genetics. Gary further added that, "Indian patients can now access world leading tests such as BRACAnalysis® to identify the risk of developing breast and ovarian cancer, Colaris™ for hereditary colorectal cancer and the myRisk™ test, which assesses the risk of developing eight cancers. Our prognostic tests such as EndoPredict® for breast cancer and Prolaris™ for prostate cancer will help to avoid both the overtreatment and under-treatment of patients and personalize patient care while reducing the economic burden of treatment. We intend to work closely with Positive Bioscience to make these tests available to Indian clinicians and patients."

Speaking on this partnership, Samarth Jain, CEO of Positive Bioscience said, "Positive Bioscience is pleased to work with Myriad to offer molecular genetic testing in India. With our wide reach, thousands of Indians will instantly have access to world-class testing. These tests will help patients by providing insights into potential healthcare challenges they may encounter and improve the quality of their lives."

With the rapid advancement in genomics and testing technologies, clinicians are able to diagnose cancer more precisely and advise their patients about the need for screening or treatment in order to save and improve patient's lives. Genomic testing is still at an early stage in India and this partnership could play a positive role in genomics testing in the country.