Nadda addresses High Level Meeting on Tuberculosis at 73rd session of UNGA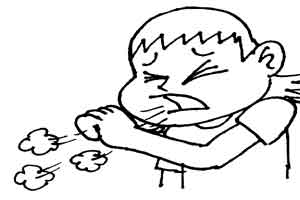 Our goal continues to be to achieve the vision of universal access to quality diagnosis and treatment for TB: J P Nadda

New Delhi: "Our goal continues to be to achieve the vision of universal access to quality diagnosis and treatment for TB and address the social determinants of TB through a multi-sectoral response."This was stated by Shri J P Nadda, Union Minister of Health and Family Welfare during his address at the 'High-Level Meeting on Tuberculosis at the 73rd session of United Nations General Assembly (UNGA) at New York'. Shri J P Nadda further said that Prime Minister Shri Narendra Modiji has shown the personal commitment to tackling TB head-on as India plans to eliminate TB by 2025, five years ahead of the SDG target of 2030, by launching the TB Free India Campaign."We have adopted a patient-centred and community-based model to end TB," the Union Health Minister further emphasized.
In his address, Shri Nadda said that India's National Health Policy 2017 clearly articulates the vision of a TB free India. "To implement this vision, a National Strategic Plan has been made operational," Shri Nadda added. He stated India has allocated US$ 430 million for implementation of the Plan in the current year, which is an increase of 54% over last year. Shri Nadda informed the delegates that India is making innovative use of digital technology in monitoring and notification of TB cases. "We are also engaging with private sector care providers to improve access to TB care," ShriNadda said.
The Union Health Minister cautioned that chronic underfunding of TB research and development is one of the reasons why TB still remains a challenge. "Equitable access to medicines, diagnostic tools and technologies remain a concern. We must address all barriers to access to medicines and to new technologies, including through the use of flexibility provisions in WTO TRIPS Agreement and the Doha Declaration," Shri Nadda elaborated.
"New partnerships need to be forged to eliminate TB. Successful development of rapid molecular TB tests by using indigenous, affordable technology and new digital X-Ray technology herald the potential that India holds to the future of TB research," Shri Nadda stated. He further added that India has established its own TB research consortium to accelerate research efforts in TB. The launch of the BRICS TB Research Network is also a promising opportunity.