Nadda suggests appointing counsellors to check doctor-patient altercations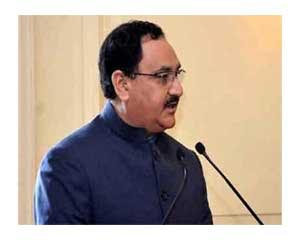 New Delhi: Expressing concern over the spurt in incidents of altercation between doctors and patients at various hospitals, Union Health Minister J P Nadda today suggested appointing qualified counsellors to communicate with the patients and their attendants.
"There is a need for professional communicators... This is important as patient-doctor altercations tend to increase when the patient load increases," Nadda said at an event marking the Platinum Jubilee of the Safdarjung Hospital today.
 He also said the Safdarjung Hospital had the unique distinction of "giving birth to three medical colleges and has contributed significantly in providing affordable and quality health care to lakhs of patients".
Nadda said the institute had traversed a long illustrious journey of glorious 75 years.
"I salute and congratulate the stalwarts who formed the foundation of this premium healthcare institute,? he said.