Nagaland Governor holds meet on Cancer Care Center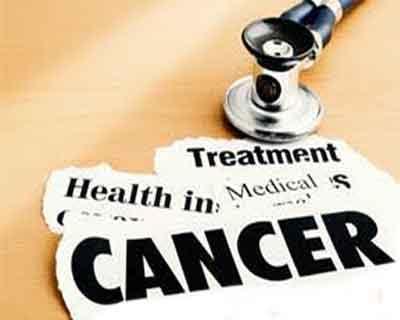 Kohima: At the initiative of the Nagaland P B Acharya, a purposeful meeting for development of Cancer Care Centre in the state by Tata Trust was held at Raj Bhavan Kohima with representatives from Tata trust, chief secretary and officials from the health & family welfare department.

According to a release by the PRO of Raj Bhavan here informed that the principal secretary to Governor Piyush Goyal said the Governor had initiated the meeting with the objective to hold interaction with the officials of the health & family welfare department and representatives from Tata Trust to work out a modality to take the idea forward.

Lakshman Sethuraman from Tata Trust explained that the idea is to structure the system in such a way that the treatment of cancer comes to the doorstep of the patients so the people don't go out of their states for cancer treatments and their livelihood is not disturbed.

He further explained that 70 percent to 90 percent of cancer care can be handled by doctors and nurses after training while the super specialist is required for the treatment planning and complicated surgeries.

He also stated that the project is not about building new cancer hospitals but to address the issue of cancer care in the entire length and breadth of Nagaland in partnership with the department of health and family welfare of Nagaland.

Earlier Governor Acharya had written a letter to Ratan Tata regarding setting up of an advance cancer care programme in the state.

He stated that cancer cases in Nagaland have been increasing every year and invited Tata Trust to consider setting up an advance cancer care unit in the State.

The Governor also discussed the issue along with other public welfare issues with the Chief Minister of Nagaland Neiphiu Rio during their meeting at Raj Bhavan the same evening. The Chief Minister also expressed his happiness at the initiative, the release said.