Nagaland NHM inks MoU with Imphal hospital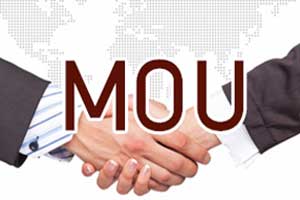 Kohima: The National Health Mission (NHM) of Nagaland has inked a Memorandum of Understanding (MoU) with Imphal based SKY Hospital to provide free quality care and surgical services to children born with congenital heart disease (CHD).
According to official report, as per the MoU, children diagnosed with congenital cardiac disease will be provided cardiac surgeries under the Rashtriya Bal Swasthya Karyakram (RBSK) for children between 0-18 years of age. The MoU was signed by NHM Nagaland Mission Director Dr Kevichusa Medikhru, on behalf of the State Government and SKY Hospital Imphal Chairman Dr. Shyamkishore Lairikyengbam, on behalf of the agency in the presence of officials from both parties.
Children detected with Congenital Heart Diseases (CHD) by the RBSK Mobile Health Teams, during routine screening at district hospitals, will be referred to SKY Hospital for further management and surgery. RBSK is an initiative to improve child survival and quality of life.
In Nagaland, it was implemented in 2013 for screening of children within the age group of 0 to18 years of age for the 4Ds- Defect at birth, Deficiencies, Diseases and Developmental Delays and Disabilities. Under this scheme children within the targeted age group will be provided free services as per the RBSK model costing, it said.