Rural Medical Services in PHCs: Medical Officers Quitting posts due to Unpaid Salaries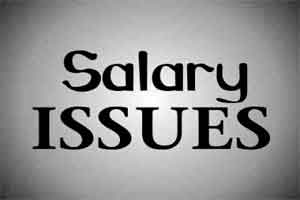 Nagpur: Making life difficult for the doctors who provide rural service even in the light of  Lack of infrastructure and Improper facilities at the workplace  at primary health centres, the Medical officers associated with the various primary health centres in Nagpur have now not been paid salaries for the last four months.  The delay in salaries of the medical professionals is eventually turning out to be a major reason behind their growing shortage in the rural healthcare centres as doctors are now leaving/not opting for the said posts.
Agitated with the condition in the district's PHCs, where they have not been paid for the last four months in the 11 months of services, few doctors have already stepped out of the job.
According to a media report, few medical officers associated with various Primary Health Centres (PHCs) on contract basis for the last 11 months, left the job as they did not receive salaries for four months. There were many doctors who did not receive their
salaries
from the time they had joined the services.
A doctor informed the TOI regarding the lack of proper facilities in the workplace. The salary was the only reason behind holding on to the work.
Read Also: Pay 10,000 Doctors their Salary Dues: Gujarat HC slams State Govt
He stated, "We were promised a mere of 40,000 per month. Later the finance minister raised this to 60,000. In reality, we have not got a single paisa since January. In my PHC, we have to work round the clock. So many of us plan to now seek jobs in cities with senior doctors so at least we can live a decent life after so many years of hard work. We cannot be blamed for not working in rural areas."
With the doctors leaving their posts,the officials are now passing blame to each others
A District Civil Surgeon, Head of District appointment committee informed the
TOI
that the salaries were not released as the government had not released grants for them.
He stated, "We have written to the authorities. It has been routed through Deputy Director Health Services (DDHS). Probably the funds will be released soon."
However, the joint director health services of state and director health services claimed to be partly unaware of the matter. Dr Patange, joint director health services said it was wrong on the part of appointment committee (DHO and CS) to not release salaries and not inform this to higher authorities if there was a problem, reports TOI.
The higher officials in the finance section of the health department informed the daily that the grants were released well on time and it was the responsibility of DDHS to ensure the salaries were paid.