Nagpur: State govt colleges to be upgraded at a cost of 900 crore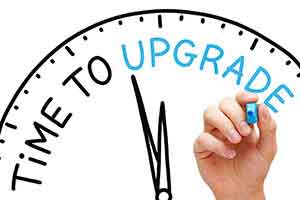 Following the MCI approval of intake of 50 additional MBBS seats in few state run govt colleges, the Maharashtra govt has allotted an ambitious budget of Rs900 crore to upgrade its infrastructure.
Right now the master plan has been approved in principle. However, a formal go ahead is yet to come.
The budget priority, by directorate of medical education and research (DMER), has been accorded to government medical college and hospital, and India Gandhi medical college.
The infrastructure uplift program will broadly include construction work, in consultation with PWD, in order to accommodate new students in expanded hostel facility. Besides, a strong priority will be given to rectify the deficient pointed out by the MCI.
Sharing details with 
TOI
, director medical education and research Dr Pravin Shingare said that the idea of preparing a master plan for the Government Medical College and Hospital (GMCH) and Indira Gandhi Government Medical College (IGGMC) was that of chief minister Devendra Fadnavis.
"The chief minister had told the directorate to prepare such a plan for the two Nagpur colleges in a meeting during the last winter session of the state legislature in Nagpur. We extended the idea to all the other GMCs needing immediate attention and developments to meet the norms of the Medical Council of India (MCI)," he said.
Besides GMCH and IGGMC, the proposal covers nine other government medical colleges at Dhule, Kolhapur, Solapur, Nanded, Latur, Ambejogai and Yavatmal and Akola from Vidarbha.
All these government hospitals and colleges need upgradation due to the recent increase of 50 seats in them.
"The Indira Gandhi Government Medical College and Government Medical College and Hospital, however, would be our biggest priority. To meet the MCI norms in view of the increased seats, the main developments require at these colleges is additional construction work and the directorate has prepared the plan in consultation with the public works department (PWD)," Dr Shingare added.
An increase of 50 seats means an increase of 250 students over five and half years. It also means each college would require an additional hostel facility to accommodate 150 boys and 150 girls for under graduate students and another hostel for resident doctors as a basic need. Other need that emerges include lecture halls with a seating capacity of 150 students and a laboratory or experiment room to accommodate minimum 75 students. All other infrastructural requirements too need upgradation.