Naidu launches Assam govt's cashless health scheme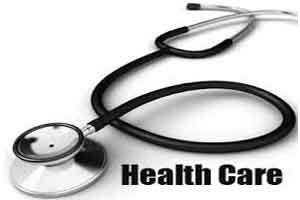 Guwahati: Vice President M Venkaiah Naidu today launched a health scheme of the Assam government that offers free medical care of up to Rs 2 lakh for every individual from Below Poverty Line (BPL) and Above Poverty Line (APL) families.
The cashless scheme, 'Atal Amrit Abhiyan', will cover 92 percent of the state's population with annual income below Rs 5 lakh, he said.
Congratulating the Assam government for the pro-poor scheme, Naidu said, "It is estimated that the number of Indians falling below poverty line due to health spending run as high as 63 million. The need of the hour is to safeguard people from this catastrophic health expenditure by providing comprehensive care."
If the scheme is implemented in its letter and spirit, it will help the poor to a great extent, Naidu said.
"I am very happy to be here to formally launch this historic scheme. I call this historic. It will go down in the history of not just the state, but the country as a whole. I compliment the Assam government for launching this noble scheme because health is wealth," the vice president said.
The state government has earmarked Rs 400 crore for the scheme in the financial year 2018-19, Naidu said.
He also praised the state government for naming the scheme after former prime minister Atal Bihari Vajpayee.
"Atal Bihari Vajpayee will always be remembered in the country for the revolution he started for (effective) communication. He brought recognition and respect for India in the world with the Pokhran (blast). At the same time, we (the BJP government) also worked for peace and progress of the country," Naidu said.
Referring to the National Family Health Survey-IV, the vice president attributed shortage of manpower, mainly doctors, in the medical sector as one of the reasons behind the poor infrastructure.
India has less than one doctor for every 1,000 people, which is far below WHO norm, he rued.
"The prime minister said that he wanted to see every district has a medical college. That should be our goal. We can allow private sector with some regulations, but regulation should not be strangulation," Naidu said, and urged the Assam government to open medical colleges and health care centres in rural areas.
He advised the state government to make rural postings mandatory for MBBS graduates.
"People are not willing to go to rural areas, although 60 percent of the population still lives in villages. Doctors who serve in rural areas must be given preferences during admission in PG medical courses," Naidu said.
"India is embarking on an ambitious target of achieving universal health coverage by ensuring equitable access to healthcare for all citizens, regardless of their income level, social status, gender, caste and religion," the vice president said.
Naidu said India has done fairly well in tackling communicable or infectious diseases, but non-communicable diseases remain a challenge.
"Non-communicable diseases, such as diabetes, heart ailments, stroke, cancer, obesity and respiratory problems, arise due to modern day lifestyle, which, surprisingly, is not confined to urban areas," he opined.
Every school curriculum should include lessons on these non-communicable diseases and physical exercises should be made mandatory, Naidu said.