National Death Registry to be set up using Systematized Nomenclature of Medicine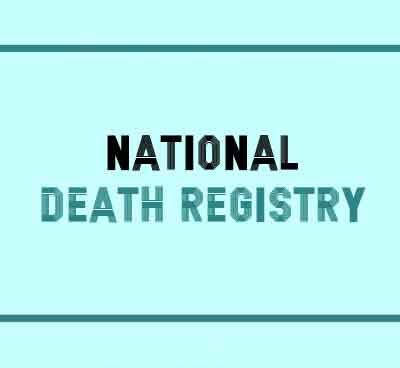 New Delhi: The Union Health Ministry in collaboration with AIIMS will come up with a National Death Registry which will have data about deaths, including their causes, in hospitals across the country.
"The objective is to have a nationwide database about the causes of deaths occurring in hospitals in various regions of India. This will help policy makers have a better understanding of disease outbreaks so as to optimise the resources and healthcare facilities in respective regions," Deepak Agrawal, chairman, computerisation, AIIMS, said.
AIIMS has already implemented the pilot version of the death registry with the unique feature of having a coding system called the Systematized Nomenclature of Medicine (SNOMED), an international standard of providing codes, terms and synonyms and definitions which cover anatomy, diseases, findings, procedures, microorganisms, etc.
"This is the first time that such an international coding system is being implemented in healthcare in India," said a Health Ministry official.
The official said the ministry has called a meeting of all state health departments so as to have the programme rolled out across India.
AIIMS will be technical as well as the implementing partner for this programme.
"Currently as health is a state subject, the entire death data is not being transmitted to the central depository, it is creating hurdles for policymakers in framing health and disease related policies.
"As of now the data that we have is tentative but under this system deaths will be uniformly coded along with the cause and details of the patients," the official said.
"Once notified by the state health department it will become mandatory for all hospitals including private ones to implement the same," the official added.