National Medical Commission Bill 2016: Health Ministry inches ahead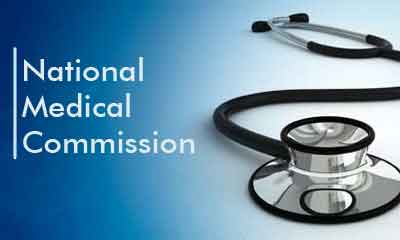 New Delhi: With an aim to introduce a complete reform the medical sector in the country, the government has made a significant move ahead towards the replacement of the Medical Council of India with the National Medical Commission.
TOI reports that the health ministry has circulated a Cabinet note on the draft National Medical Commission Bill-2016, which is based on the recommendations of the NITI ayog panel that was appointed to suggest reforms to the medical education sector.
"We are awaiting comments from various ministries. There is in-principal approval on the draft. We hope to soon take it to the Cabinet for approval," a senior official informed TOI.
The next step after Cabinet approval would be the parliament, where if approved, the said bill would become a law, and would be immediately following by replacement of the MCI with the proposed NMC.
Medical fraternity had earlier showed its reservations with the bill, mainly on account of limited representation of the doctors in the proposed National Medical Commission, a body which would consist of a chairperson, nine ex-officio members and 10 part-time members who will be selected rather than elected. Another objection showed by the doctors was in relation to the proposed National Exit Exam, which students would have to undertake to practice as doctors after MBBS.