National Pharmacy week from December 4 to 6 in Mengaluru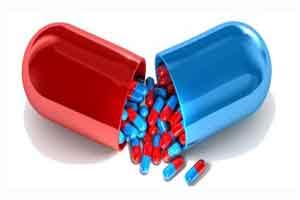 National Pharmacy Week will be celebrated in Mengaluru in association between Karavali College of Pharmacy and Fr Muller Medical College.
The objective of the campaign is to generate further awareness about the role of pharmacist on public health. This programme is targeted at the general public and pharmacy students.
As per the schedule for the 3-days initiative, S Ganesh Rao, founder and managing trustee of G R Education Trust along with Fr Muller Medical College. Rev Fr Patrick Rodrigues, director of Fr Muller Medical College, will be present at the inaugural function.
A speck on newer antibiotics will be delivered by Dr Padmaja Udaykumar, HOD of pharmacology followed by Dr Ramakrishna Pai, infection control officer, Fr Muller Medical College and Hospital on antibiotics abuse.
Later, the students at Karavali College of Pharmacy will participate in a rally to spread awareness on responsible use of antibiotics saves lives.
Ganesh Rao will inaugurate the rally. U T Ifthikar Ali, senate member, RGUHS, Bengaluru will be the chief guest. Tally will proceed from Jyothi Circle to Nehru Maidan. All students of BPharma, Pharm D and M Pharma will participate in this rally. In celebration of national pharmacy week 2015, following competitions will be conducted for students on December 6, as confirmed by a
website
.
Competitions are pharma quiz, collage making, essay writing, oral presentation, rangoli and variety show.