Naturopath arrested for misleading people on Leptospirosis, seeks HC relief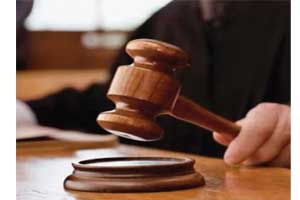 Kochi: A naturopathy practitioner, Jacob Vadakkanchery who had been arrested for spreading panic on social media regarding Leptospirosis vaccination, has now approached Kerala High Court to get relief.
The naturopath filed a petition to quash the case registered against him, denying the allegation to spread misleading information about the allopathic medicines used for the treatment of leptospirosis.
Jacob Vadakkanchery, who calls himself a self-styled social media evangelist for naturopathy had got into legal trouble earlier for questioning the government's allopathic treatment protocol for Nipah outbreak, reported The Hindu. He is the founder of the Nature life Hospital, Champakkara in Kochi.
As per media reports,  a video had been posted by Vadakkanchery on his social media account where he was seen theorizing that the use of the medicine prescribed by the health department for prevention and treatment of leptospirosis could cause a fatal allergic reaction.
According to the Indian Express, a complaint was filed against him in the Thiruvananthapuram city police. The department followed an investigation and prosecuted him on the matter.
Later on, the case was handed over to the crime branch. The Health Minister K K Shailaja directed State Police Chief, DGP Loknath Behera to initiate legal action against him. He was arrested by a team led by CI T S Shiju from Vadakkanchery's hospital, told Crime Branch officers, reported the Indian Express.
Now in his petition seeking relief, he mentioned that he did not intend to attract the offences against him; the only allegation made in the FIR was to create fear among the people of the flood-affected areas on the use of doxycycline as preventive medicine against the leptospirosis. There is nothing on record to show that any patient read the publication and refused to take the medicine, reported TOI.
Leptospirosis, also called a rat fever, the symptoms begin with fever accompanied by chills, intense headache, severe muscle ache, abdominal pain, red eye, and occasionally a skin rash. It is a bacterial infection through contact with water, food, or soil that contains urine from infected animals. This may happen by swallowing contaminated food or water or through skin contact. The disease becomes common post-flood.