Need for Geriatric Care: India's Elderly population to cross 34 crores by 2050, informs minister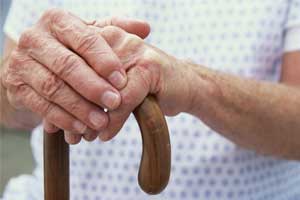 New Delhi: The government is taking steps to ensure proper care of India's elderly population whose population will cross 340 million by 2050, Minister of State for Health Anupriya Patel said.
Patel said the National Programme for Healthcare of Elderly was launched by the government with an aim of providing dedicated care services to an ageing population.
The programme aims to provide accessible, affordable, and high-quality long-term, comprehensive and dedicated care services to an ageing population.
Community-based primary health care approach including domiciliary visits by trained health care workers are also part of this programme.
The minister also said the government has initiated Longitudinal Ageing Studies across all states to collect the data on disease burden.
She also informed the House that two dedicated national Centres for ageing will come up, each in AIIMS in Delhi and Madras Medical College, Chennai.
The National Centres of Ageing are expected to be Centres of Excellence in the field of geriatric care in the country, she added.