NEET for states postponed for one year, Cabinet passes Ordinance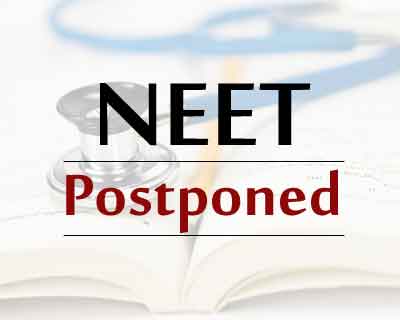 After due deliberation with the state governments over the NEET issue, the cabinet has finally decided to bring out an ordinance to defer NEET for the state governments for a year.
It is reported that the Govt has approved the ordinance to defer NEET. With this the order of SC of 9th May, 2016 will be put on hold for one-year. The cabinet decision will now be sent to the President for an executive order.
This comes after many state governments had shown their opposition to the Supreme court's order that made National Eligibility cum Entrance Test as the sole entry point to the medical education across the country. Throughout the week, there were a series of meetings between the union health minister, Shri JP Nadda and ministers from the state on the NEET route as the sole route. The central government was found stating that the manner of examination was essentially in the executive domain.
While principally, all parties concerned showed their favor towards the NEET examination, there were oppositions for its last minute implementation from this year as it would lead the students confused and would impact their performance.
Read Also: NEET Decision: Opposition piles up from State Governments
With the ordinance being passed, the government has effectively bypassed the implementation of the exam  as the sole entry point for medical education this year. As a result State governments will now be able to hold their separate exams.
Having said that sources have clarified that private colleges and deemed universities will still stay under the ambit of the NEET examination. The exemption has been given only for the state governments.
Health minister J P Nadda said the government was not against NEET. "NEET has been implemented and it is in existence. First phase is over and the second phase of the exam will be held on July 24. Some states have raised certain issues and we are looking into it. A detailed clarification will be issued on Saturday," he told TOI.
It is further reported that Sankalp Charitable Trust, that NGO may challenge this ordinance in the Supreme Court.
Read Also : NGO to now challenge ordinance on NEET