NEET SS 2018 to be both Broad and Super Speciality Based: NBE notifies new pattern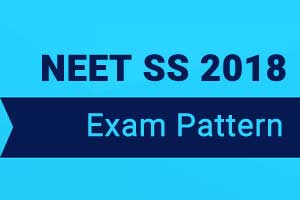 New Delhi: NEET Super-speciality or NEET SS, the gateway to the entrance to medical super-specialisation in the country is going to get a new pattern as the National Board of Examinations (NBE) has released the pattern of NEET SS 2018 examination on its official website. The body has informed that it shall be conducting NEET-SS 2018 on a computer-based platform in June 2018 in a single session.
The new exam pattern will be a mixture of broad-based questions and super-specialisation based questions which the candidate desires to pursue, as per the notification.
Medical Dialogues had earlier reported that Ministry of Health and Family Welfare in the month of January 2018 was examining the manner of conduct of NEET (SS) 2018 and in this regard invited the  views/comments of public to enable the Ministry to take an informed decision as Super Speciality courses is the highest level of professional excellence in medical field. Ministry through a public notice had presented three options for conducting the upcoming exam.


Broad Speciality wise NEET (SS) – a candidate competes in his/her respective speciality and for counselling, a single merit list will be prepared after moderation between various eligible subjects for the SS course.


 Super Speciality wise NEET (SS) – there will be an exam for every Super Speciality course in which the candidates from the eligible Broad Speciality will be allowed to participate.


 NEET (SS) on the basis of MBBS – an option could be to conduct exam on the basis of a MBBS level paper of higher order difficulty.


Taking in the views, the Ministry of Health vide their letter dated 25/01/2018 notified the scheme for NEET-SS 2018, which was recently released by NBE. Following will be the pattern of the upcoming exam



A candidate can choose a maximum of two super specialty courses for which his/her
broad specialty qualification is eligible, at the time of online submission of the application form.




Pattern of examination: 40% of the questions shall be from the feeder broad specialty course and the remaining 60% shall be from the super specialty course selected by the candidate at the time online submission of application form.




NBE may club certain super specialties in which the number of seats offered are less.




For further details such as number of questions, tie-breaking, duration of exam etc., shall be notified in due course.